Facebook just made a new play today in an attempt to siphon off some of YouTube and Twitch's audiences by introducing a new Gaming tab to their site. The company added the function as well as sent out a post on their gaming page showing the functionality and tools you can use on it. The gist of it is that they want you streaming your games more on their video platform more than the others, which is pretty much the pitch everyone else with a streaming platform has, only this one has a direct connection to your social media numbers on Facebook. Feel free to use it if you'd like, but they got a long road to go to even get on Mixer's level, let alone YouTube or Twitch.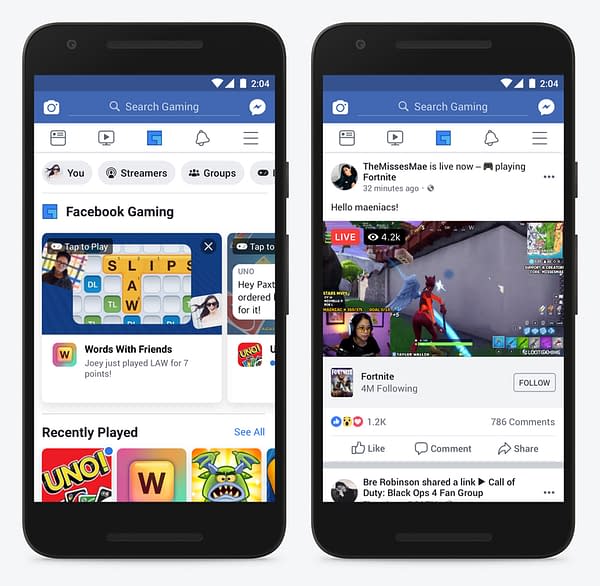 The centerpiece of the Facebook Gaming tab is a feed where you can quickly and easily find content that matters most to you. In one place, you can:

Play games: Play your favorite Instant Games and find new ones to enjoy with friends. The Facebook Gaming tab will become the primary home for Instant Games on Facebook, and we're building new ways for people to invite friends, chat, and play together inside the tab.

Watch gaming videos: Find and follow videos from top streamers, esports organizations and game publishers. Over time, we'll recommend and help you discover new streamers based on the games and content you follow.

Connect with gaming groups: Follow updates from your gaming groups, connect with other group members, and find new groups to join. Gaming groups are some of the largest and most engaged communities on Facebook, and the Facebook Gaming tab brings this content together in one place.
Enjoyed this article? Share it!