Would you like to play the Nintendo Switch like a vertical tablet? If Fangamer is successful in their next design, you might get the chance. The image you're seeing below is their brand new experimental addition to the console called the Flip Grip, which as you can see, is a small piece of hardware that attaches to your Switch to turn the horizontal frame vertical. You're probably wondering to yourself why anyone would want to do this kind of design. The idea is to create a way for gamers to play classic games or titles that have a more arcade feel to them.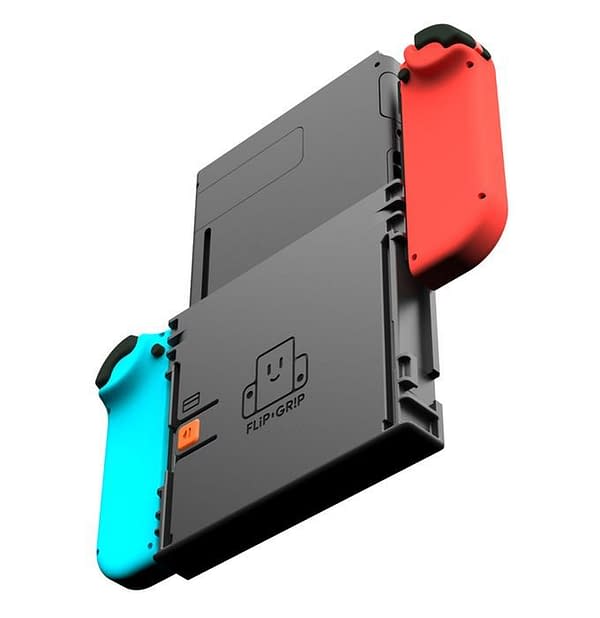 The design itself looks pretty around as you're essentially buying an adapter that will fit the screen into the center and then slide the joy-cons into the sides. Since the Labo products have proven that you don't need to have them connected to perform a game in any capacity, you're basically buying an extra piece of plastic. The device also appears to come with a kickstand in case you want to post it up like the Switch does horizontally. The project already received full funding on Kickstarter with two more weeks to go, so now it's basically a waiting game to see how much more money they can get and when they'll start producing them for the Nintendo Switch.
Enjoyed this article? Share it!