Feeling The Flow With Windjammers 2 at PAX East 2019
During that Streets Of Rage 4 preview at PAX East, we got a taste of another retro sequel Dotemu is working on with a demo of Windjammers 2. After having great success and popularity with the 2017 port they did of the original on PS4 and Vita that included online multiplayer, the company got a chance to capitalize on the IP with a proper sequel that has been created with hand-drawn animations. The gameplay of this was quite excellent as we got to choose from four characters in the demo but only one arena. Everything flowed well and plays a little faster than the original, giving you a ton of fast-paced options for both sides.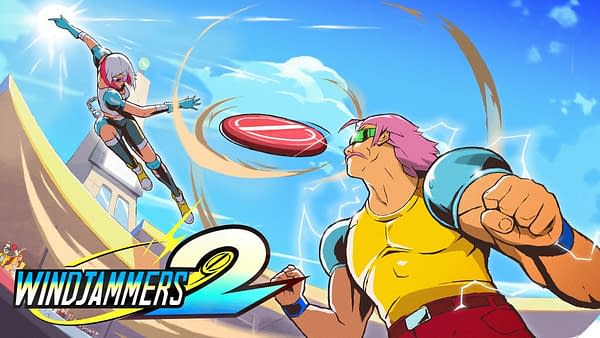 I went in with another journalist and faced off in a couple "friendly" games of company pride, where we each took home a victory. Windjammers 2 is just absolute fun, at least for the demo we played. It has all the charm, skill, and competitive edge of the original with some extra options, mechanics, and flare to make it its own game. Dotemu said the game will be released sometime this year for PC and the Nintendo Switch, no word about crossplay yet, which we would think would be a highly in-demand feature considering the multiplayer aspect. We shall see what happens, but we're guessing we won't see this one until the holidays.