Final Fantasy Brave Exvius Launches Limited Crossover Event
Square Enix has launched a new limited-time summer crossover event into Final Fantasy Brave Exvius and War Of The Visions. Starting today and running all the way until September 7th, this event will bring back the popular Final Fantasy Exvius Universe collaboration, in which you'll be able to experience a number of new additions for a few weeks. This includes a unique quest across both games, a story comic, a social media-based community challenge, and a free vision card. We have the details for you below as the event is officially live!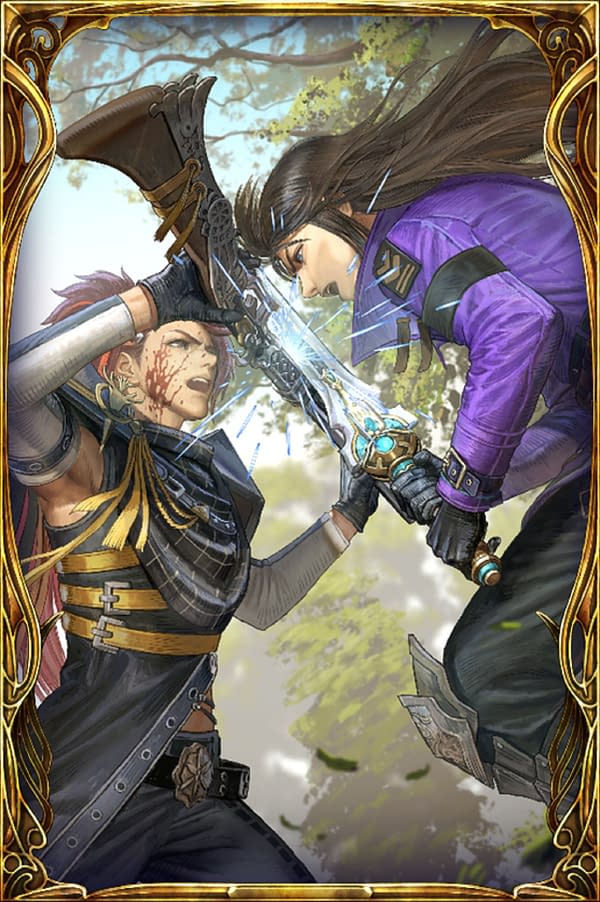 "Creeping Malice" Collaborative Quest – This quest, taking place in both Final Fantasy Brave Exvius and War Of The Visions FFBE, will grant magnificent rewards to players, depending on their total number of defeats.
Social Media Community Challenge – The official FFBE and WOTV FFBE Facebook and Twitter pages are hosting a social media community challenge; upon reaching the goal number of Likes and Retweets, spectacular rewards will be gifted to everyone!
Brand New Story Comic – Vol. 1 of the crossover comic, featuring and expanding upon the lore from both FFBE and WOTV FFBE is now available online, and can be read here. The brand new story comic will have three volumes which will be updated weekly. Vol 2. will be updated on August 24th, and Vol. 3 will be updated on August 31st.
Free Vision Card – In celebration of this crossover, players across FFBE and WOTV FFBE are receiving the "Friend or Foe" Vision Card in their present boxes.
New Global Original Neo Vision Unit Arrives– The new NV unit Beach Blaster Olive arrives on August 18th. Players can take advantage of the Beach Blaster Olive Step-Up Summon. By performing this Step-up Summon to Step 6, players have the chance to obtain the 6th Anniversary Original Vision Card "A Cool Smile", illustrated by Yukihiro Kajimoto, who has worked on the Star Ocean series, Final Fantasy Trading Card Game, and more.