Games Workshop just showed off a bunch of new goodies that are about to go up for pre-order, most from their lesser-known games.
First up, Warhammer Underworlds players are getting two brand new warbands: Mollog's Mob (below) and The Godsworn Hunt, which we'll show in a bit.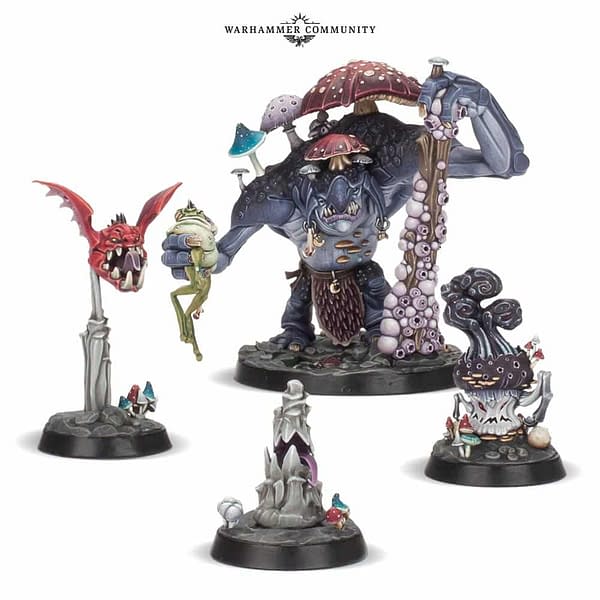 Mollog's Mob consists of Mollog the Mighty himself, a towering Troggoth who can sweep aside even the most powerful fighter in a single blow, alongside a trio of bizarre and brilliant fungal beasts – the Bat Squig, Spiteshroom, and Stalagsquig. Playing differently from any other warband in the game, Mollog's Mob are a truly original experience for any Warhammer Underworlds player.
The Godsworn Hunt packs in plenty of cool barbarian looking action, and would work well with other skirmish games, too: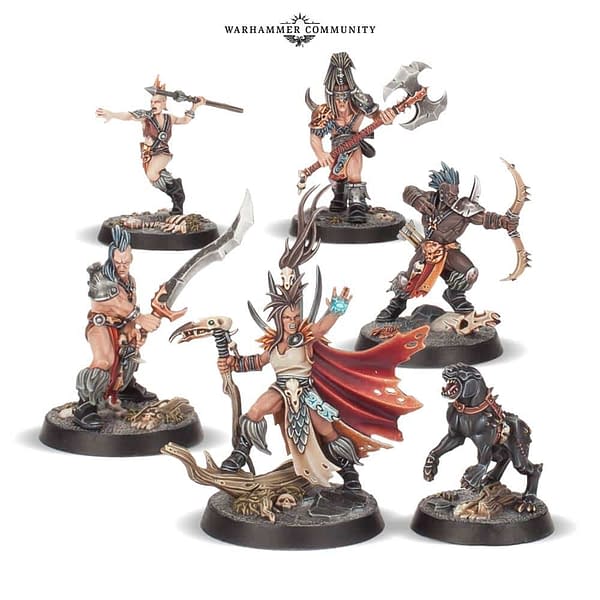 Led by Theddra Skull-scryer, the Godsworn Hunt are five Darkoath warriors (and their Chaos-touched hound, Grawl) from the Slaves to Darkness, vicious barbarians in the service of the Ruinous Powers. They provide a different tactical experience to the existing Chaos warbands, being armed with a combination of melee and ranged weapons, and are perfect for a dedicated servant of the Dark Gods who wants to try something new.
There's a brand new expansion for Adeptus Titanicus coming out, and it's bringing a new Reaver along for backup!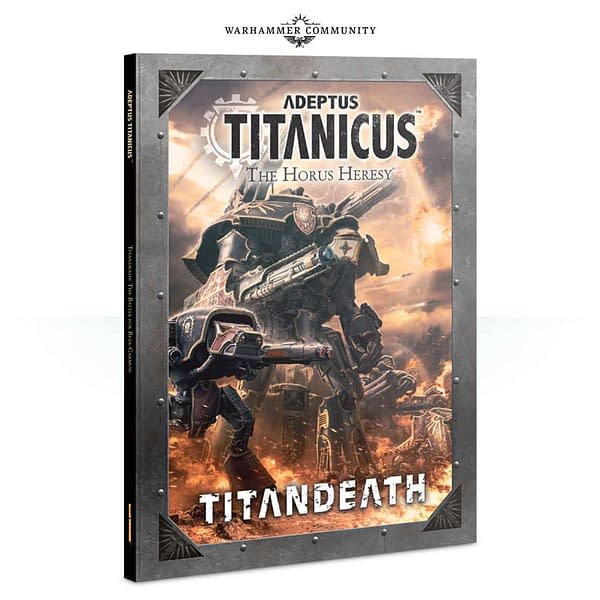 Titandeath is the first-ever expansion for Adeptus Titanicus: The Horus Heresy, and delves into the largest engine war of the Heresy. It includes rules, traits and more for no fewer than eight different Titan Legions, as well as an in-depth campaign system, new maniples, six narrative missions and rules for fighting in hostile environments such as airless moons.
And finally, the Middle Earth Battle Strategy Game has a new supplement supporting battles between Gondor and Mordor, with 29 narrative play scenarios, new characters, and information on the different armies and commanders of the region.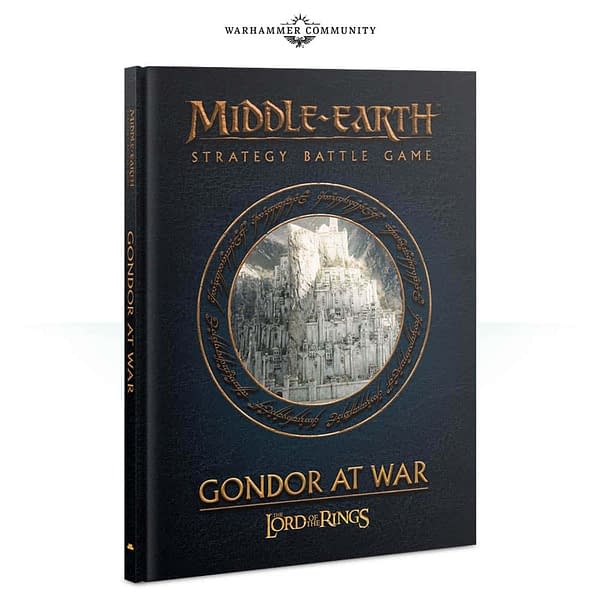 Rounding out the Gondor at War supplement will be the release of The Three Hunters, a brand new plastic kit with new miniatures for Aragorn, Gimli, and Legolas as they appeared at the Pelennor Fields!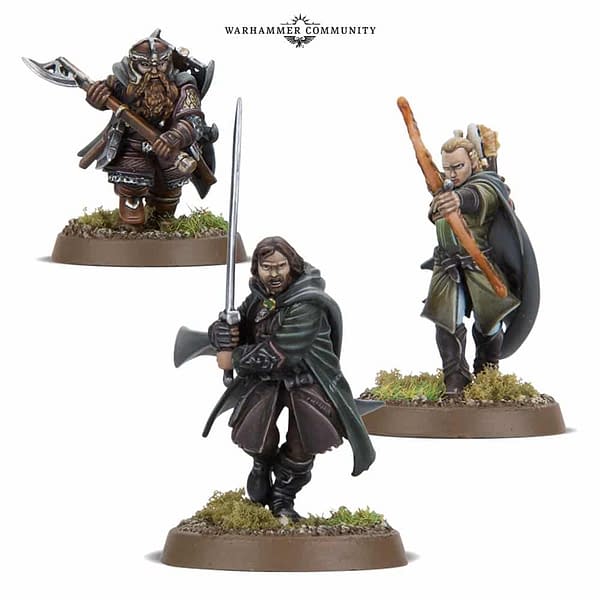 All of these items are up for pre-order soon, so keep an eye on the Warhammer Community page for release information, or check with your local Games Workshop stockist for more details.
Enjoyed this article? Share it!