Some bad news for people looking to attend GDC's Summer event as the physical plans have been changed into digital ones. As you are probably aware, multiple events have been canceled, rescheduled, or turned into digital-only events since the COVID-19 outbreak took place. GDC 2020 was one of the first big events to be affected by this, and they set up a GDC Summer 2020 event in its place. Since then, a lot of the events that were aiming to take place later in the summer or fall have basically been on standby waiting to see how things would shape up for every state and the country as a whole. Today, GDC announced they would be changing their summer event to an online-only format. This comes off the heels of them changing the dates and rescheduling when they would be holding it. You can read the full statement below as they are now planning the digital version to happen on August 4th-6th, 2020.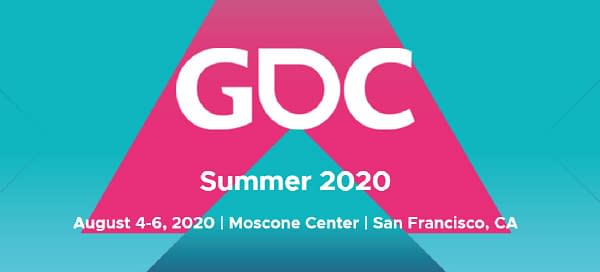 We have been continuously reviewing the best ways to serve the game development community over the past few months as the world has continued to adapt to developments. While we very much look forward to meeting again in person as soon as possible, we are moving forward with a plan to transform GDC Summer into an all-digital event, in order to best serve our community. As so many game developers embrace remote working arrangements and online collaboration, we're inspired to adapt and deliver GDC in a digital format that will be available to everyone with an internet connection, and will work hard to deliver the high-quality content and networking opportunities GDC attendees have come to expect. We believe in the power of gathering our community to share, inspire, and strengthen our industry and are committed to providing that opportunity in August. We look forward to sharing more information about GDC Summer soon.
Enjoyed this article? Share it!