Getting One Last Play of Dragon Quest XI at PAX West Before Release
While we were at PAX West, we got sent our review copy of Dragon Quest XI, so while we were in Seattle, we took an opportunity to play a little. The demo build we got to play of the game from Square Enix put us in two specific points in the game. The first was at a village that contained, to our pleasure, a horse racing track in which we took first place in both races and got some treasures. Not to mention a chance to go around to a couple shops and experiment with pricing out the gear we were currently rocking.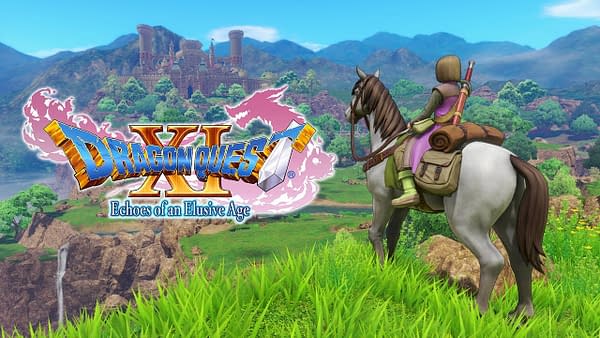 The second part of the demo took us to an area where we needed to defeat a very specific boss who was up on a hill, surrounded by other creatures. We got a grasp of the "riding" system where you can defeat an enemy and then use them to get around a level with specific abilities and track marks. It was actually really cool to try out. We can't wait to sit down and review Dragon Quest XI for you, and we can't wait to explore this vast world of absolutely crazy monsters and racetracks.