Indie studio Giant Scam (which is a legit studio) announced a new virtual reality shooter is on the way called Snapshot VR. The game is a combination of VR first-person shooter and professional paintball and the two genes collide into a futuristic sports competition. The game is headed to Early Access this August, as you will play in multiple rounds that last no more than 45 seconds of fast-paced action. You can read more about the game below along with screenshots and the latest trailer, as we wait to see what the official date will be for Early Access.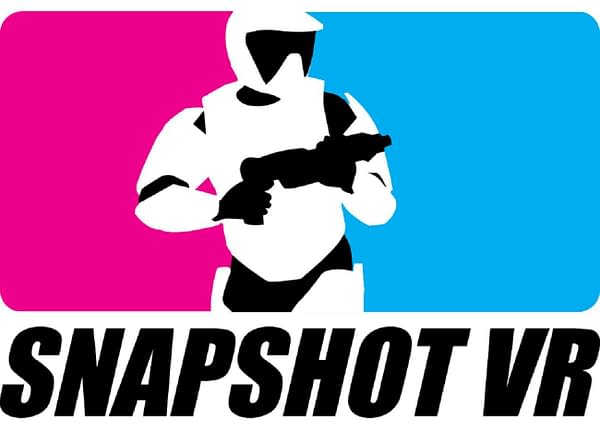 Snapshot VR features official National Xball League (NXL) maps and allows players to create their own custom maps using 2D Paintball's Field Creator to design a two-dimensional map that they can then export to Snapshot VR. Choose a layout using a standard grid and then pick from a wide variety of bunker shapes — including cans, pylons, cakes, snakes, and more — that can be swapped on-the-fly prior to a match. Real-time data tracking offers in-depth analytics that shows everything from where players scored an elimination to which bunkers were most effective, and more, allowing for effective post-game analysis and strategy development. The rounds may be short, but, Snapshot VR promises a deep and rewarding tactical experience. Add to that cross-platform player profiles, skill-based leveling, matchmaking, and leaderboards and you've got a robust and complete competitive shooter experience!
Inspired by Professional Paintball: Snapshot VR brings the blistering speed, battlefield tactics, and intense, team-based combat of the real thing into a virtual arena with maps and gameplay inspired by real-life tournaments—with a hefty dose of neo-futurism!

Planning and Communication Ensure Victory: With only a short window to plan and execute, communication, teamwork, and adaptation are the keys to victory

One shot, One kill: No respawns, no armor, no airstrikes. In competitive play with teams of up to five, eliminate the other team or hit their buzzer to win the round, win 5 rounds to claim the match

Stats for Days: Competitive sports are nothing without analytics, and Snapshot VR features deep stat-tracking and heat maps that allow for thorough post-match analysis and strategic planning

Move How You Want to Move: Three different VR locomotive options allow you to move your avatar effectively in a manner that suits your preferred style

Looking Cool IS Important: With customizable avatars and a bevy of cosmetic options, you can make your virtual competitor look as badass as you feel when nailing your opponent in the face from across the field
Enjoyed this article? Share it!