GungHo Online Entertainment has sent us another set of codes to give away for Volta-X, only this time these are for the full game. We've done previous giveaways in the past for this game during its beta phase, but now we have 100 codes for you to play the full version as its been released today. Below you'll find 100 codes, available on a first-come-first-serve basis. Have fun!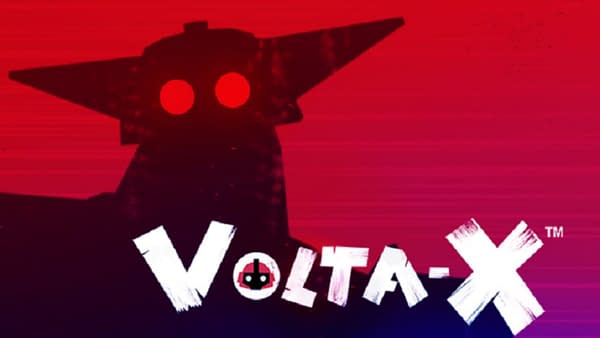 Volta-X is a real-time strategy RPG where players control a crew of animal pilots working together within a giant Volta mech to battle other Voltas and monstrous Kaiju in both PvE and PvP fights. Strategy in battle is key as players manage firing off weapons and commanding their team of Volta pilots to power-up weapons, repair their Volta, or extinguish fires. It takes quick reflexes and careful thought to take down your opponent in the game's fast-paced combat.

But there's more to Volta-X than just robot combat. Between tournaments, the crew is housed at their secret headquarters where they recuperate, relax, and work to perfect their Voltas. Players can customize their headquarters with various rooms to research specialized equipment like the heat saber, massive drills, and deadly acid launchers. The customization doesn't end there – the base itself can be kitted out with a barracks, machine shop, garden, music room, and even a cinema to make sure the crew of pilots remain happy and healthy. As players progress through the game, they'll learn more about their crew members and the world they live in… including some secrets the WVA thought would stay hidden forever.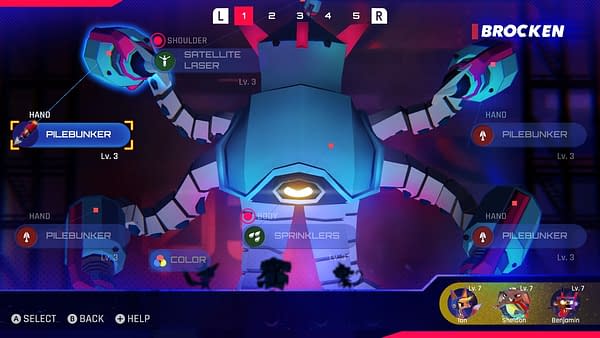 QV5EV-7QPIV-GMZ24
ZLC0Q-WITV2-LQTB8
AYRNC-IGTEH-WTFD3
5FGLM-PPX6Q-W9TR8
0P0K7-XNAKM-YG7HQ
MLJZI-DWGWQ-FLQYW
KGM6J-FLW6A-LLE0Z
8EYVH-KD4NG-2AL0C
M464R-R374C-ILR95
R72VB-EGGPL-ZVI7I
VME3Q-C7RKI-WJ70K
ZJLXZ-ET5AQ-4N3ZR
HWCLN-423HD-HVEQH
CJ8J3-TCRFD-ITKD0
DCE86-7AX67-PL4C6
6YAQJ-TGPHT-P96X8
QFAJW-XQMJV-T6B3C
XZAG7-67Z6R-NAK4J
8P74I-PPYP3-KFBTH
XDR6R-3GT6N-94TRV
NJBGL-I6J98-WWDY0
ILX5P-2HDYY-M89RN
RXBJW-I3GRI-HGAHD
GJDW8-9NDIE-ML7LF
Q7LDN-XTAJD-ZTEC7
NXZXV-20HR0-3J2MR
GT8PB-G0Y9B-99XPC
WIJ06-8GX9P-C4L8F
623A3-63RNB-XXLNB
X43QC-YP6WJ-7R0HD
E8AJW-D5EGM-7PRPL
T9JKV-N98VB-LVC5D
I5G2E-WEIHY-2Q03D
YJVDC-2EQ6Q-60PYB
9Q98I-0CVJN-FB7G7
EADP4-2Y8F7-7NYTK
IDLN2-4Z5CT-2AEFB
8YITD-YA3YB-2FTZ9
FRHHM-GPTE0-6AJK3
HF8MR-RP9YE-FC3CY
VR09Y-IP7WN-4I87D
8N5TW-PAPCP-6IBAP
G423T-RMZM5-CYX3K
825N5-7FVG7-40ED6
TLKHT-2Z6RL-09ZJN
YDIN0-VXQ9M-BX3GT
JNMN2-HYWQX-ZGTYQ
YMZYZ-W0KAG-JL38B
TXYI8-N04M9-6LY7Q
T2J8T-GXXV2-8KILV
VL5TD-YD6VM-44E8C
KRFJ6-AXIGN-XJELD
XQ6AQ-2XWYI-6HZ8G
MQYFG-MTZ7K-A3R35
FLRHW-2XYLH-XP4EE
8N5ZD-VA437-BJ75R
AAYZ5-PGT4A-2LYFY
CHFLQ-HI277-NLBDR
QVAN7-WABLK-FYNGW
DGE5K-2YBWY-Y7WYF
WPEX2-RYDW0-EEIIM
EXKVP-940XX-BL9W6
EGW9T-4M6KM-NER69
EANAD-ARTPD-7ZK57
C2R6V-G5ZV9-DTCM9
5Z5YX-Q3MLJ-VLC0K
53ER0-308WY-0P7G3
BP0IB-PZDDM-EWJ5E
J3VPG-P299G-G7ZNK
NNDDB-2DLGG-ZNXWW
JYML5-8IKGF-44I83
XPY9Y-JRDEA-ZKE9A
IAQG9-BJXKK-A8LNJ
74NII-GY3CN-6XKCJ
YZWV3-YIPTQ-DDIBA
BZIQH-88MR0-RW96Q
9BBK5-T4RPW-JK9T4
5VV05-E3MN9-PYC5Z
BBABF-WLATF-QAQKT
XD0J0-ZAQVK-W8AJ7
EFME8-0RNC9-VK8ZP
0NY23-9EMRL-TWHLP
CIHE4-GA3V2-AWGZG
7BTAW-A5WD4-NDPIH
DTPNY-63AEV-F3LVV
XC0NN-7N0F6-P687Q
2VNWX-R7202-RRCQT
G8E9C-0N7XL-JKB09
Z322M-3MXIR-K8YK3
H8EM3-AVWQF-NX0P3
E6JC9-9W3Y9-85XGM
ATV6G-YHNN3-6HZT8
RB8M9-FDY2Y-763ZT
ED3TR-GRK7Z-WL5KF
XB3DC-WBE9G-6R6FI
0VYWF-LNPX9-AKG2A
4YKF6-5GB5L-8ZTYG
7YI5G-DV7H5-PKBCD
W0TH0-6M9KL-F3E3F
5JHLE-6DFPY-MEEEI
RFFJG-8IXZR-XEJX3
Enjoyed this article? Share it!