"Granblue Fantasy Versus" Reveals Their Next Character, Metera
Coming off of Tokyo Game Show 2019, Granblue Fantasy Versus got a brand new character reveal for the roster in the form of Metera. Armed with a magic bow and commanding the sky as a flyer, she is a powerful adventurer and someone not to be toyed with. According to the video, you're going to be getting a powerful tosser who will be able to juggle opponents multiple times before they hit the ground. We have her official bio below along with the trailer for you to watch, as Granblue Fantasy Versus will be headed to the PS4 on February 6th, 2020.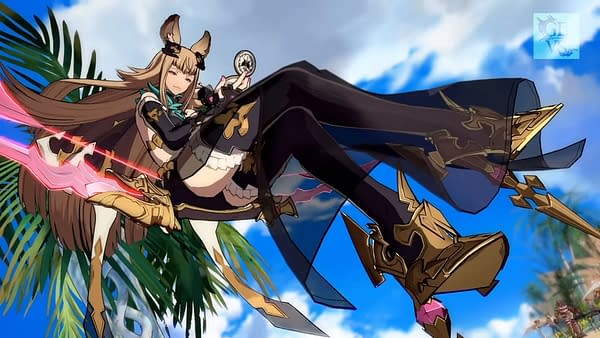 An Ernong woman with a natural gift. "Magic bow" that shoots arrows indefinitely and "Flying technique" that can run in the sky with oneself. Born in a family watching the temple that is enshrined in his home forest, he gets tired of boring everyday life and walks around. The magical arrow that cuts the wind in an infinite and free orbit is just like Metera himself. There is no other way for the targeted person to be shot without any effort.