If you didn't know Joe Manganiello was heavily into Dungeons & Dragons, a brand new photo he posted online should clue you in. The company has a brand new adventure on the way this September that will send players through the lower realms called Baldur's Gate: Descent Into Avernus. With it, a lot of darker and twisted versions of creatures you know and love will be coming your way, some of them that will freak you out and others you can't wait to encounter. One of them has been designed by Manganiello himself, who posted this picture on Twitter.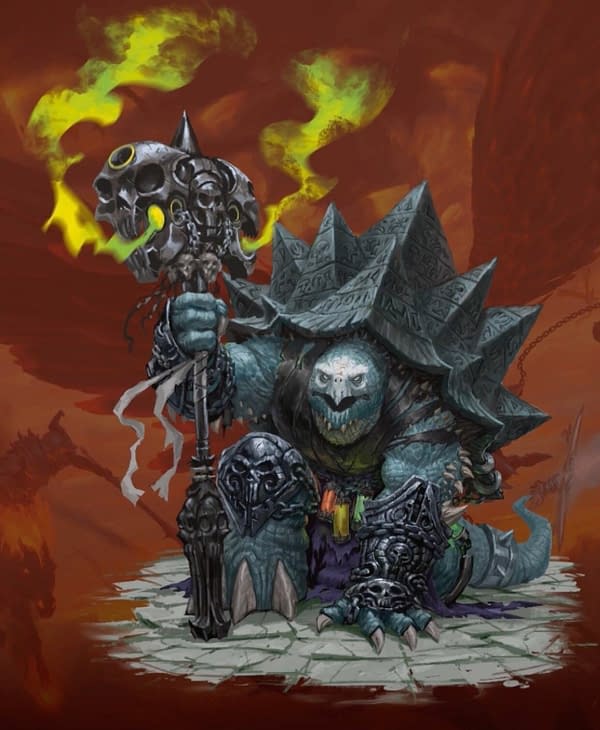 According to the actor, this is Arkhan the Cruel's Death-Domain Tortle Cleric, KRULL. This is a totally original character Manganiello helped create, along with a new storyline he contributed to, all of which will be coming out on September 17th. As far as Dungeons & Dragons characters go, this is just badass all around. The runes on his spiked shell are just amazing, and the fact that it looks like we're getting a demonically magical version of Slash from TMNT is fantastic to dream about. I'm looking forward to seeing what hell this creature has in store for me and others.
Enjoyed this article? Share it!