H1Z1 is Getting a New Map Called Outbreak for Battle Royale
For those of you who haven't abandoned H1Z1 completely and still love the game, you'll be getting a new map this week called Outbreak. We have pictures for you, as well as details from the developers below in their press release for it this morning. But the short version is you're getting an 8×8 map that's going to force everyone into close quarters faster and feature a few things you may recognize from Early Access.
Essentially, the map looks like it was abandoned just after the zombie outbreak in other parts of the game, only this looks less like a city with blockades and setup points and more like a war zone in mid-crisis. Enjoy!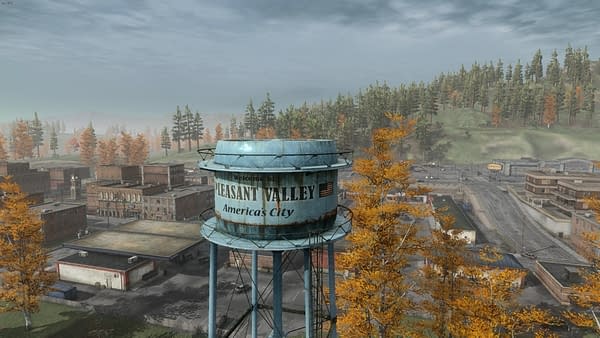 The game's new map, Outbreak, is a post-apocalyptic, 8×8 square kilometer world that was designed to enhance H1Z1's frantic, fast-paced battle royale gameplay. Outbreak includes signature landmarks from Z1, the initial map from the game's original Early Access release. Outbreak features new terrain, points of interest, and art and textures, along with improvements to fan-favorite Z1 environments, creating a more dynamic and competitive battle royale experience. Outbreak is now available in Solos, Duos, and Fives Modes on Windows PC.

Alongside the new map, the update includes changes to gameplay mechanics that allow players to recapture the classic feel of H1Z1. This includes new run and jump movements and animations to create a faster and more responsive system that keeps combat fun and intuitive. Classic audio cues also make their return with this update.