This week, Blizzard revealed that the next solo adventure for Hearthstone entitled Galakrond's Awakening will be out in just a couple of weeks. Along with some shiny new backs to the cards, players will be able to go through a chapter a week each week starting January 21st. The first chapter will be free for everyone. 35 new cards will be thrown into the mix including Dark Prophecy, Shotbot, Chaos Gazer, and The Amazing Reno. They can be added to both Standard and Wild decks, meaning those who use them will have a chance to basically mess with the current meta. Hopefully in ways that will cause players to rethink how they build their decks. Here's a little more info on the chapters coming to Hearthstone.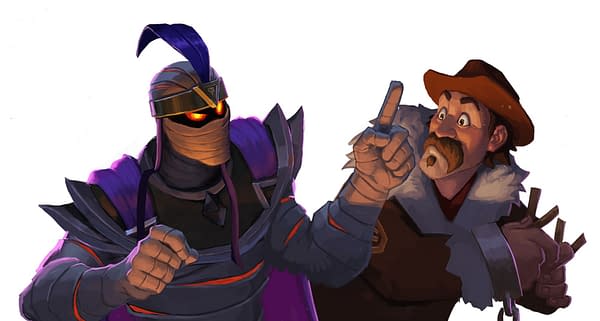 Galakrond's Awakening contains four chapters, but with League of E.V.I.L. and League of Explorers versions of each! Will we see you in Northrend to retake Dalaran and save the world? Or soar with Rafaam to the highest heights of villainy? It's your choice!

Once a chapter is completed Heroic mode unlocks – players can build their own deck to take on a more challenging experience. As a reward for clearing Heroic, players can earn two different card backs, one good and one E.V.I.L.

The four chapters will roll out on a weekly basis like previous Solo Adventures. When Galakrond's Awakening launches, you'll be able to play through both the League of Explorers and League of E.V.I.L. versions of the first chapter. The first E.V.I.L. chapter will be free for all players.

Both League of E.V.I.L. and League of Explorers chapters in Galakrond's Awakening will unlock on the following dates:

Chapter 1 – January 21
Chapter 2 – January 28
Chapter 3 – February 4
Chapter 4 – February 11
Enjoyed this article? Share it!