Hitman 3 Receives Its First Update With New Outfits
IO Interactive released the 3.11 update into Hitman 3 today, the first major updater since launch, with a ton of new items. The 3.11 patch brings with it new content to the game, a few new outfits like the tactical turtleneck and specialty snow gear, and some deluxe excitations in a couple of your missions. You can read about those below, but the patch also brought with it a TON of improvements to the game and maps, which the devs go into more detail about here.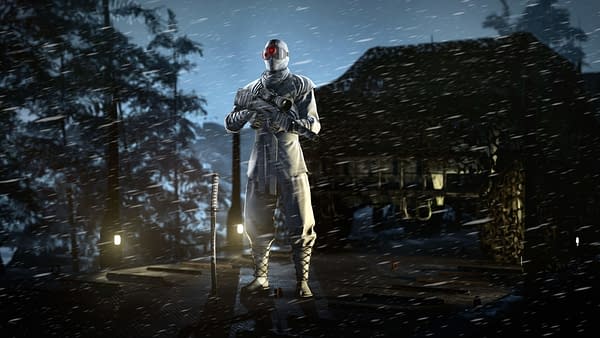 New Content
The Tactical Turtleneck is now an unlockable suit for all Hitman 3 players. Once unlocked, it will be added to your inventory and can be used on any location that allows you to choose a suit. To get your hands on it, you'll have to return to the ICA Facility and complete The Final Test.

New Deluxe Content
Owners of the Hitman 3 Deluxe Edition or Deluxe Pack will get access to new content this month, as part of the ongoing rollout of Deluxe conent. This will bring the total number of released Deluxe Escalations to 5/6. We expect to release the final Deluxe Escalation – and therefore all content included in the Deluxe Pack – in March 2021. Here's what's included in February for Deluxe Edition/Pack owners.

Deluxe Escalation: The Proloff Parable
Become The White Shadow and use the White Custom Sieger 300 and White Katana to complete this challenging Escalation in the Carpathian Mountains. Complete all stages and all of the items will be in your inventory.

Deluxe Escalation: The Gauchito Antiquity
Get ready for The Guru to give you a taste of his emetic medicine in Mendoza. With the Emetic Grenade and Emetic Pen Syringe at your disposal, you'll need to work through all stages to unlock the three items for your inventory.

February Roadmap: Initiation Protocol
New content will be added to Hitman 3 every week in February, including an upcoming Elusive Target in Sapienza, Escalation Contracts in Dubai and Dartmoor as well as Featured Contracts from our friends at MinnMax and KindaFunny. See our February Roadmap post for new details. A full roadmap for next month will be released in early March.