House Flipper Signature Edition Is Coming To Consoles
Merge Games revealed this week that House Flipper Signature Edition will be coming to all three major consoles this summer. The minor indie hit where you take old dilapidated places and turn them around to the specifications on the list has gotten a lot of play on YouTube and Twitch. Much like other simulators of the same kind such as PC Builder Simulator. Now Merge Games will be releasing a Signature Edition through Signature Edition Games for PS4, Nintendo Switch, and Xbox One this summer. Check out the trailer below as well as what's all included with this edition.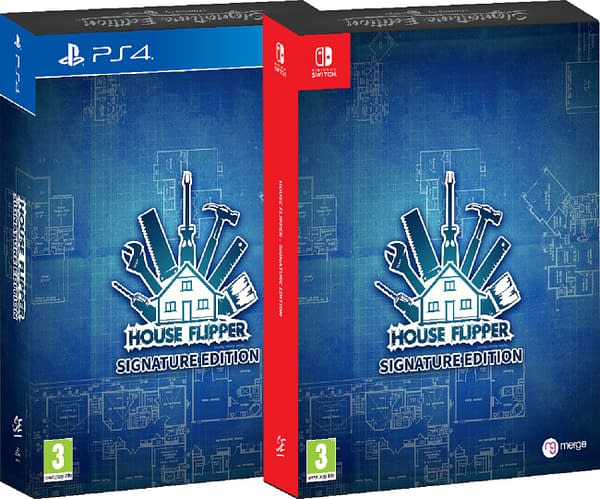 House Flipper is a unique chance to become a one-man renovation crew. Buy, repair and remodel devastated houses. Give them a second life and sell them at a profit! What you've got at your disposal is a set of tools and parts. Use them to hammer, drill, nail and screw things together, and do whatever is necessary to fit, fix or clean up stuff. Experiment with interior designs and decorating styles you like. Decorate and furnish interiors with hundreds of unique items that you're free to choose from. Express yourself!

Do you love interior design and want to fill up empty rooms using your favorite style? You can buy an empty apartment and furnish it. Do you prefer things only engineers would understand? You can focus on repair and installations. Are you an expert on the "small move, big change" approach? You can buy a decent house and make it perfect by adding some style and fixing stuff. The ultimate goal of the house flipping business is profit. Are you a risk taker? Do you like to invest? Estimate profit and find the best risk/reward ratio for you. The house flipping business is very challenging. Improve and hone your skills. Get better tools. Deploy new mechanisms and earn cash so you can to increase investment and speed up progress. Have fun!