Yaza Games brought a trailer for their latest project to the PC Games Show as we got a brief glimpse into the world of Inkulinati. This is a game we first saw a while back getting some hype on Kickstarter, but today is the first time we've seen it get some major hype. The game has you playing an author of medieval books as you draw in the animated pieces to the story that later help tell the tale. The game is part strategy, part combat, and part creativity as you will find ways to tell your tale and move the story along. Even if you have to deal with creative types who don't like it. The game will be released sometime in 2021.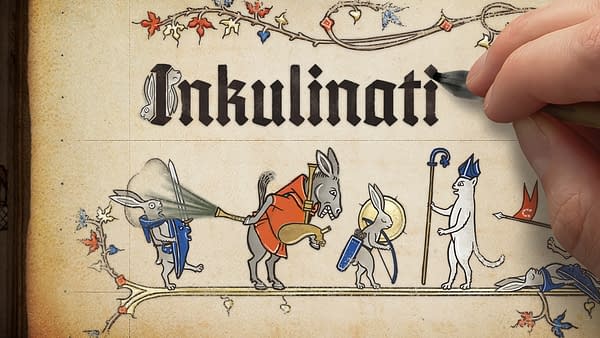 Inkulinati is a turn-based strategy with medieval animals inspired by 700 years-old real-life medieval marginalia. Become master of the Living Ink and lead your illustrated animal army on the pages of medieval books. Create your own bestiary, duel with medieval celebrities and go on wild quests, encounters and challenges. Through obscene actions write your story and become a legendary Master Inkulinati! In Inkulinati, you will play the role of a Master of Living Ink, also known as the titular Inkulinati. They are a legendary group who battle one another on the pages of medieval manuscripts. They fight by drawing beasts with the Living Ink. Thanks to this magical substance, those creatures come to life and an epic battle ensues.
Enjoyed this article? Share it!