Interview: CCP Games CEO Hilmar Veigar About "EVE Online"
Over the past few months, CCP Games has been in the midst of an invasion in EVE Online that has kicked millions of players out of their complacency and back into action. And for a while, we were wondering what was up and what made them decide to do it. Back at G-Star 2019, we had a chance to chat with Hilmar Veigar, the CEO of CCP Games about some of the things they'd been working on and the Invasion itself. Below is a transcribed interview, which took us a minute because of all the audio that was blasting around us, of the questions we got to ask him.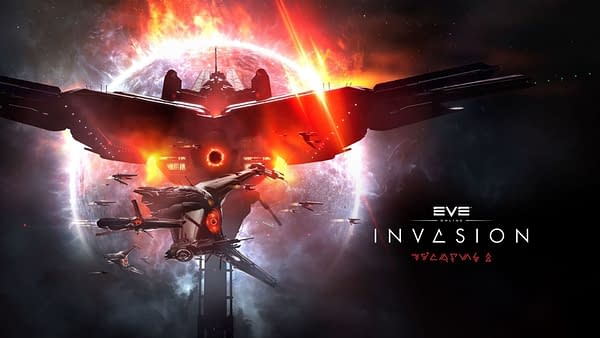 BC: Starting on that Invasion angle, it caught a lot of people off guard. We were following the fallout and it just it seemed like it pissed more players off than surprised them. What was your reaction to the fallout from your playerbase both get excited but frustrated at the idea that they were in the middle of an event being invaded and constantly under attack?
Veigar: So any action in EVE has a positive and a negative effect. And obviously the people that don't like it, they are often very vocal. But if we survey the underlying trends and look at them, I would say they have overall had a good impact on the underlying fundamentals of the game. Which are kind of the intended purposes. So when the events were rating the highest, but with the summer, we actually saw some of the biggest engagement with EVE. There are obviously some people that don't like it, but that's always with life, and especially with EVE Online, because it is to some extent a political matter system. But in a way we're also addressing is some underlying stagnation that has been building up in the game. The game has obviously been for going on for a long time. There is a lot of people that have held onto power for a long time. So when you're disrupting the fundamentals of the game, obviously some people liked it the way it was because it made them powerful.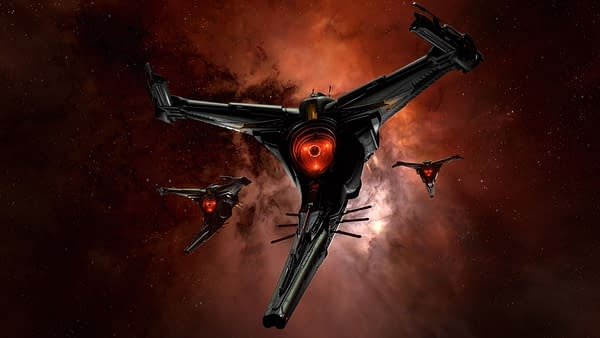 How was it finding a balance in the chaos? Where you bombard players with enough content to where they engage the system and try to overcome it, while also not bombarding them with too much stuff that it drives them away not wanting to do anything.
Because it's been a while since we have taken a more active role in kind of the fundamentals of the sandbox than testing where the boundaries are, that was definitely a part of what we were doing. And we have certainly learned a lot from that. For example, one of the clearest learning experience is we ran the block code for what was it, 66 days? I think by day 40 we had sort of learned from it what needed to be learned. So we may be around that a little too long. When the Drifters were raging, I think the biggest learning point from that is that there certainly is a lot of appetite for bug PvE content. But the risk/reward dynamics were not kind of in the right place. It's these kinds of things which we've have been learning as we're doing this.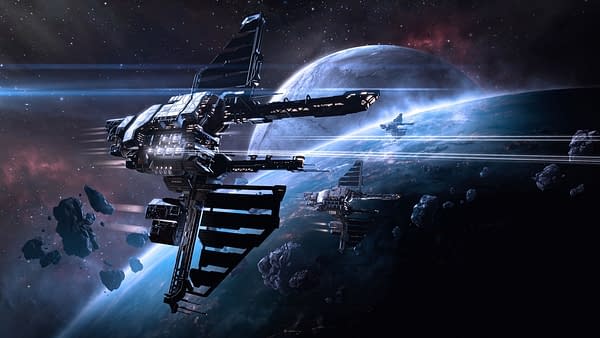 One of the positives from the raid when I was covering it was I had friends who were online asking me what was going on out there. There are people that may have known EVE Online existed that never played that, or never engaged with it or even had an interest in it. They're now looking at this like "Oh, this is a big thing!" The caveat to that is that it didn't feel like there was a way for people to just jump in who may have taken notice. So now that you have this kind of renewed interest from people who may now want to play the game. How do you go about trying to get them on board and get them to try it out when you've been around so long that they may feel intimidated by the game?
The strategery right now is kind of two-fold. In one aspect, we are increasing the challenges for our better players. Our veteran players are amazing. They're super brilliant, extremely organized. And all the challenges in the game have mostly been mastered by now by the most organized big social groups. So it's important to increase the challenges or give purpose to having such excellence in the game. So that's one aspect, and a part of the invasion that has been going on throughout the year is about increasing varieties on that front. At the same time, and it's frankly a bigger part of where we're actually allocating people to, is easing the "on-board" game. Because the game has been a little wonky. It's too easy for veterans, too hard for new players. So we are have been doing fundamental changes in how you join the game. So you as a new player will not have any sort of immediate engagement with the events that we were running over the summer. While there are smaller events that you can engage with, which have to do with the Tarkanian invasion into a Highsec. But as we are sort of shuffling out some of this stagnation, that has caused a lot of interest in the game because it signals a certain kind of excitement. We have then as a flipside to that, getting a lot of new players into the game. Since we started doing that and we are embracing them a lot better now. The tutorial, the new player experience, all these things have been improved quite a bit in the past few months. Which we're also doing in preparation for the localization. And as a consequence, in November we already have more people that have joined and locked in for the first time in EVE than all of last year.