Jason Blundell, Creative Lead On "Call Of Duty" Zombies, Has Left Treyarch
Jason Blundell, the creative lead of one of Call Of Duty's most beloved modes being the zombies campaign, had departed Treyarch. Blundell joined the team back during Call Of Duty 3's development and became a producer and game director for the series. Having a hand in seven of the games we know from the franchise. His skills and direction were primarily focused on the zombies additions to various games. His most recent being his contributions to Black Ops 4. In 2018, he assumed the role of co-studio head alongside Dan Bunting and Mark Gordon.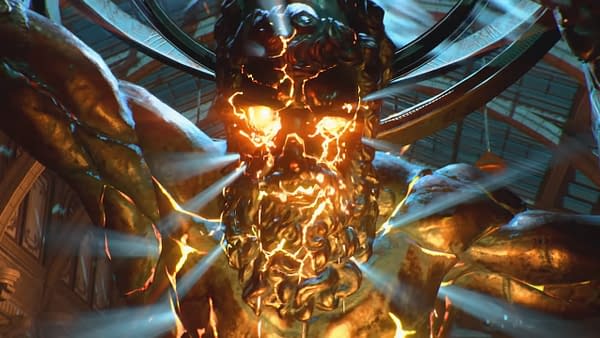 The news of his departure was shared by Treyarch on the company's Twitter feed. Where they thanked him for his contributions and his career moving forward. Here's the letter he wrote to fans marking his departure.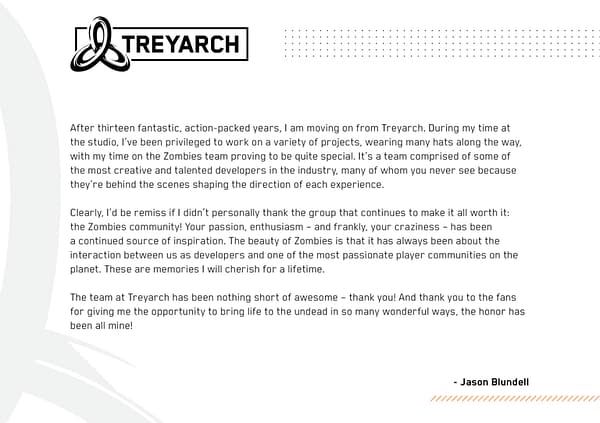 What lies ahead for him… that's a really good question. Blundell has the experience and chops to pretty much go anywhere he'd like. If he doesn't already have a new job lined up, it will be interesting to see where he lands. But regardless of his future, his touch on Call Of Duty is a legacy that won't soon be forgotten. Now, let's see how long it takes before his likeness is turned into a zombie as a tribute.