Rec Room & Republic Records To Host Musical Events Series
Rec Room has partnered up with Republic Records to hold musical events featuring artists like JESSIA, Quinn XCII, and more.
---
Rec Room and Republic Records revealed this week they will be holding a new series of in-game events for the next calendar year. The events are called Fourth Fridays, and much like other online services have done, they will be presenting monthly concerts within the game for people to log in and join to essentially watch a concert with thousands of others completely free. The events will feature artists signed to Republic Records, as you get a mix of established artists and new indie signees over the next 12 months. This new collaboration will kick off tonight with a performance by pop artist JESSIA, who will take the stage in the Rec Room Theater at 3 pm PT. You'll be able to check the show out on most any platform, including iOS, Android, Meta/Oculus (Rift + Quest), PlayStation 5, PlayStation 4, Xbox Series X|S, Xbox One, and PC via the app, as well as Steam and Pico VR.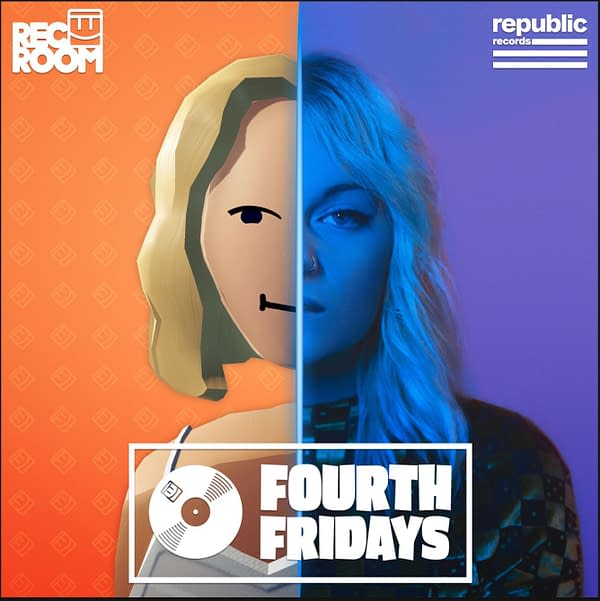 "Music has always been an integral part of Rec Room's community, and over the past year, we've gotten tons of requests to host more music-focused events," said Mike Schmid, Head of Publishing at Rec Room. "We're so excited to be partnering with a world-renowned label like Republic Records to make those requests come to life in a big way. They have an incredible roster of talented artists, and we can't wait for players to be able to experience their music together in Rec Room."
"We're thrilled to be teaming up with Rec Room to introduce our artists to their global community of players," said Tyler Eilenburg, Director of Creative Innovation at Republic Records. "We have an awesome slate of performers lined up for the in-game events, and we're excited to connect them with new fans around the world and share their music in a unique way."