In case you've been waiting for all that sweet John Wick stuff to be readily available in Fortnite, your prayers have been answered this week. Epic Games have loaded these new costumes into their store and announced them on Twitter, ready for you to purchase if you feel so inclined. Male characters will get the classic John Wick suit while women characters can get Sofia from John Wick 3 as their killer. You also get an array of items you might find familiar, as your axe in the game is the sledgehammer John uses to bash open his basement floor, and the suitcase with all of John's goods serves as your backpack.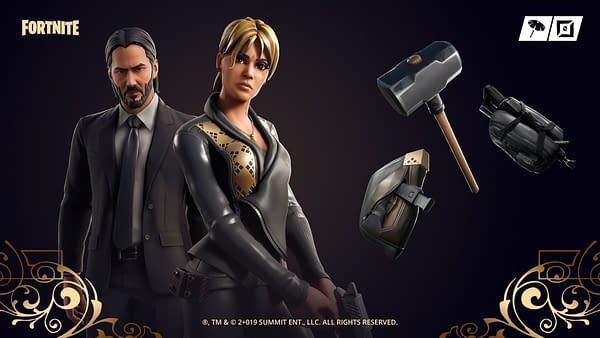 There's no official date as to how long these items will remain in the Fortnite shop, it's basically just here ready to be purchased as soon as you can. Considering how quickly some one-time items tend to vanish without a trace and get thrown into the vault, we're guessing that unless they made a deal with the studio to keep them up forever, you got about two weeks before they come down. If you're a John Wick fan, these are items you just can't pass up.
Enjoyed this article? Share it!