"Jurassic World Alive" Just Got A New Sanctuaries Feature
Ludia has released a brand new update for the Jurassic World Alive mobile game that has added in sanctuaries for players to check out. This update will allow players to engage with their dinosaurs in a couple of new ways with interaction options that will help them gain new levels. You can read a little more about it and see it in action below with the trailer they released. But essentially you now get to feed, interact and play with your dinosaurs like they're Tamagotchi so you can earn DNA and build up your dinosaur collection. Best of luck to you with your new "pets".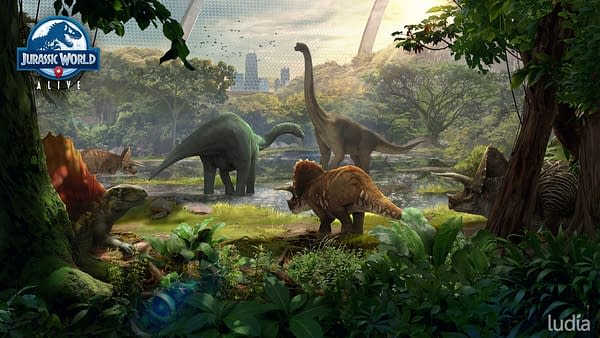 In Jurassic World Alive, players are part of the Dinosaur Protection Group (DPG), an organization that has built dinosaur Sanctuaries all over the world—in order for its members to care for and protect their dinosaurs. The new Sanctuaries feature enhances the player's connection with their dinosaurs and lets them care for the dinosaurs in fascinating ways—such as allowing them to feed goats to their ferocious T. rex or giving their cunning Raptors items to play with. Additionally, members can engage in cooperative play and share Sanctuaries with their Alliance team members so that each team member can care for each other's dinosaurs.