Some cool news for fans of Knight Squad as Chainsawesome Games has finally made the game available to play on the Nintendo Switch. The eight-player arena battler was released four and a half years ago and became an indie hit for the company and a must-play on YouTube and Twitch at the time. Now those of you who love multiplayer games on Nintendo's console can finally duke it out and possibly end your friendships at the same time as the game is now available in the eShop for $15. If you haven't checked it out you can read more below and check out the latest trailer and updated pics with every DLC and free content addition wrapped into one game.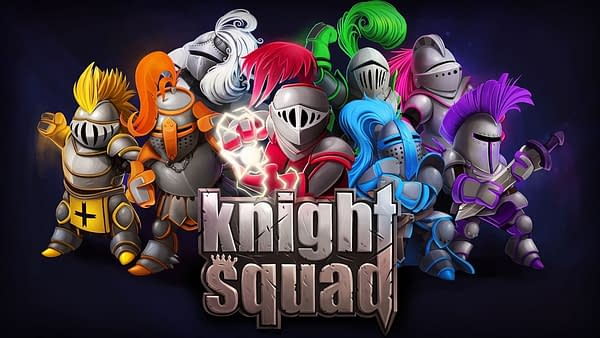 "Since the very first day the Nintendo Switch was announced, fans have been asking that we bring Knight Squad to that platform, it's just a natural fit," said Laurent Mercure, Communications Officer at Chainsawesome Games. "We're a tiny studio and we had our hands full with another project at the time, we couldn't jump on it immediately. But it's happening now and we're super excited. With its minimalist controllers, family time vibe and focus on local multiplayer, Knight Squad is right at home on the Nintendo platform."

1-8 Players game packed with crazy party action – A bunch of levels are available for each game mode. Don't have enough players to fill in the spots? No worries. Bots will jump in. Select their difficulty depending on the amount of challenge you'd like and you're ready to go!

A ton of versus game modes – Team Capture the Flag, Last Man Standing, Capture the Grail, Domination Soccer, Juggernaut, and more!

Spicy upgrades to pick up – Upgrade your knight with new weapons and power-ups on the battlefield: sword, bow and arrows, horses, crossbow, bombs, laser gun, and more!

Epic Challenges – Take on the very difficult challenge levels and make your way to the top of the leaderboard!
Enjoyed this article? Share it!