Lara Croft Joins "Brawlhalla" In A New Crossover Event
Brawlhalla seems to be on a roll getting crossover characters as of late, with the latest one being Lara Croft from Tomb Raider joining the fray. Ubisoft and Crystal Dynamics have come together for a new crossover event in which the character will be coming with a couple of different looks as well as a new map with its own challenges. You can read more about it below and check out the trailer. The event will be running in the game from now until March 16th.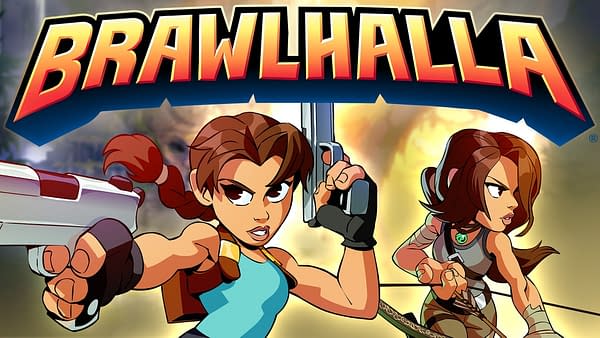 The Lara Croft Epic Crossover mirrors the abilities of existing Brawlhalla Legend Diana but charts her own course with unique signature attack designs, custom select animations, sound effects, two brand-new weapon skins, and a dedicated roster spot.

A first for Epic Crossovers, Lara Croft also comes bundled with an additional skin: Survivor. Survivor Lara Croft has two more weapon skins (for four weapon skins total) and, when selected, changes the Lara Croft roster spot. The Lara Croft Epic Crossover bundle is available for 300 Mammoth Coins via the in-game store and will still be available for purchase after the event concludes.

With a vertically scrolling map, the new Temple Climb game mode challenges players to ascend to new heights while battling for supremacy. The way up is treacherous, as pressure plates placed along the way will trigger traps that hurtle cannon balls, spring spikes, and ignite flames for Legends to dodge. The Temple Climb game mode will have a queue during the Tomb Raider Crossover Event and will still be playable in custom games after the event ends.