Citadel Contrast Paints: Legendary Artist John Blanche Weighs in
With the release of Citadel's new Contrast paint line, a lot of miniature painters have chimed in with their impressions of the new paint line. I'm no exception, and spoiler alert, I'm a fan… But when a legend like John Blanche checks out the range, I'm going to shut up and see what the master thought.
John Blanche has been a staple in the Warhammer world pretty much since the beginning of the venerable table top franchise. He's one of the artists that established the "Grimdark" aesthetic of both the Warhammer and Warhammer 40,000 universes with his exquisitely scratchy and morbid artwork.
In a single afternoon, I was able to paint six miniatures in the time it would normally take me to paint one. I first tested it by trying to paint it in my usual way, but I needed to adapt my style slightly. There's no highlighting here – this is all Contrast, mixed with some of the Contrast Medium and with some Shades.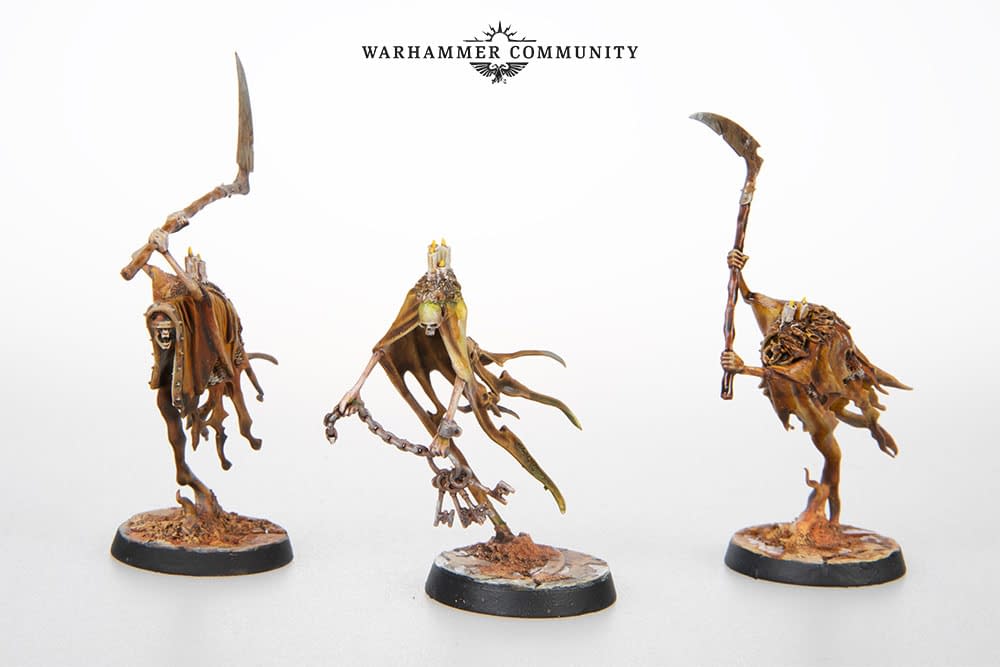 It was just so easy. Painting these miniatures was an exercise in immediate and satisfying results. I did have to shed a lot of what I knew about painting miniatures, but it helped when I started thinking of these being more similar to oil washes and inks. But they've got so much pigment – they're quite dense. When I was a teenager, I trained by painting flowers using French watercolours, and I was reminded of that while painting these Nighthaunt miniatures.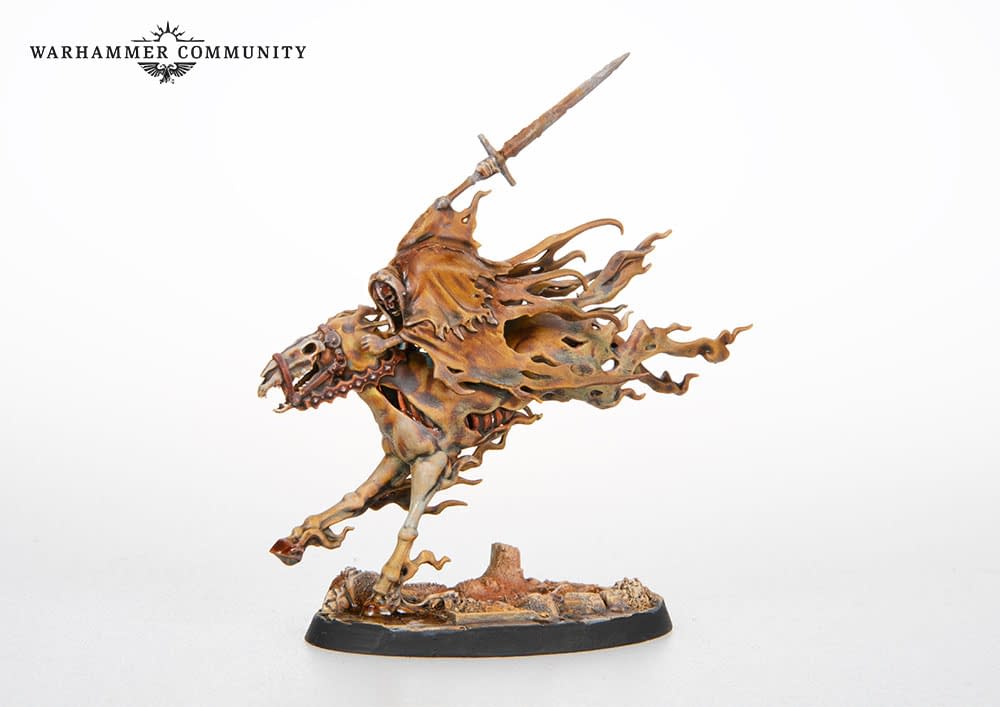 Blanche took such a great approach with his Citadel Contrast paint color palette for these undead, with rich, umber tones giving way to subtle reds and yellows. It's pretty reminiscent of a lot of his Warhammer paintings, which in large part were influenced by classical painters of the Romantic era. I am absolutely gob-smacked with how cool these minis look!
For more with John Blanche and his impressions on the new Citadel Contrast paint line, check out the rest of the piece at the Warhammer Community page!