Those of you looking for a new challenge in Warriors Orochi 4 Ultimate are getting one with an all-new mode called Trial Of Zeus. The new addition is basically an infinity mode that will keep the pressure on you for an extended period of time. You'll take a three-player party on the adventure as you attempt to clear the trials of the 12 towers, with dungeons representing each sign of the zodiac. You'll earn XP after clearing each trial and be given the chance to unlock characters and strengthen weapons. Each level you'll get tougher enemies until the end, as well as each advancement up the tower. What's more, the more you play as certain characters, either through Infinity mode or through the game's main story, you'll be able to rank up certain abilities faster. We have more details about the new addition below, which will arrive in the game on February 14th, 2020.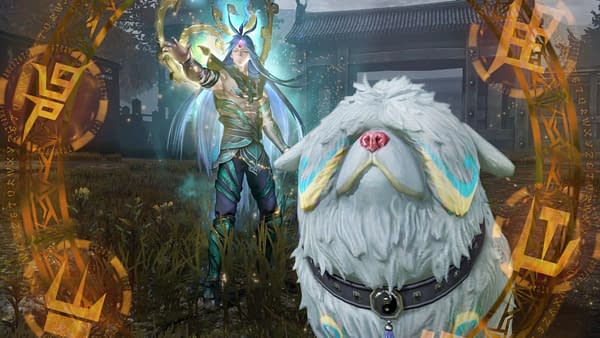 In addition, the powerful Sacred Treasures can now be interchanged among characters. In the past, this was fixed for each individual, but in Warriors Orochi 4 Ultimate, you can now play with your favorite combination of magic, unleashing fierce combinations like never before. Also new in Warriors Orochi 4 Ultimate is Yang Jian's special ability to deify in battle. Until now, deification could only be used by characters who are selected for eight special bracelets. In Warriors Orochi 4 Ultimate, Yang Jian can deify without using a bracelet, opening the eye on his forehead and unleashing a unique magical spell. While spinning his weapon, his divine canine, Xiaotian, becomes enveloped in water, running in circles to generate a whirlpool to take out any enemy who steps in its way.
Enjoyed this article? Share it!