Konami shared some new products coming for the Yu-Gi-Oh! Trading Card Game for 2020 this week in the form of the Ash Blossom accessories. These new designs will be coming out on Arriving February 14th for Valentine's Day and featuring alternate artwork released for the first time in Duel Devastator. Duelists will be able to celebrate the cherry blossom bloom of Spring early with four new accessories. You'll get a game mat, a portfolio, a card case, and special Yu-Gi-Oh! card sleeves. You can check out images of all of them below along with descriptions and prices.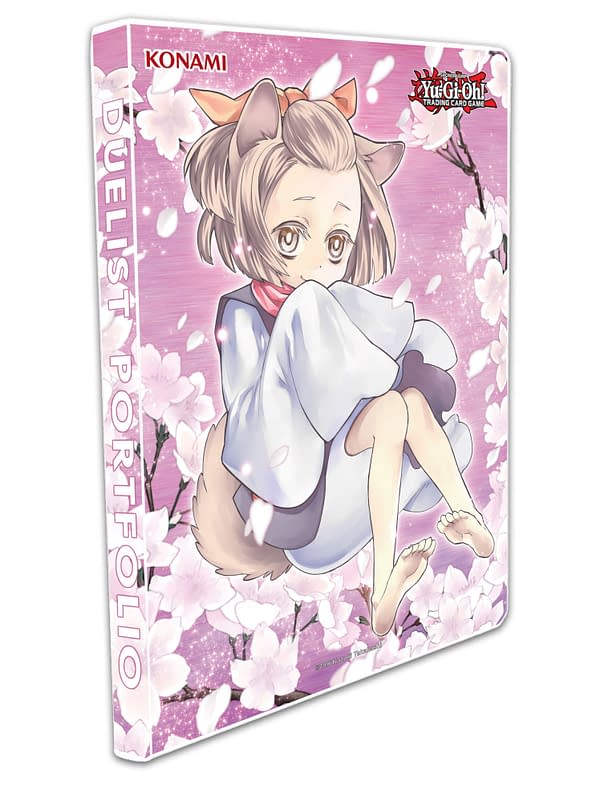 Ash Blossom Game Mat: full-sized, rubber Game Mat; the same size as Game Mats used as prizing in various Konami sanctioned events (MSRP: $14.99 USD)
Ash Blossom Portfolio: each Duelist Portfolio includes 10-pages with 9 pockets per page, allowing you to display up to a total of 180 cards (MSRP: $9.99 USD)
Ash Blossom Card Case: each Card Case can fit a full Main, Side, and Extra Deck for a total of 70 sleeved cards, and also includes a special divider featuring the outside design (MSRP: $4.99 USD)
Ash Blossom Card Sleeves: each pack contains 50 sleeves designed to meet tournament regulation standard (MSRP: $3.99 USD)
Enjoyed this article? Share it!