Posted in: Coffee Stain Publishing, Games, Indie Games, Video Games | Tagged: Coffee Stain Publishing, Goat Simulator 3
---
Goat Simulator 3 Adds Easter Update: Operation Crackdown
Wanna have some Easter fun in Goat Simulator 3? The game has a new update with event content running for the next few weeks.
---
Coffee Stain Publishing dropped a brand new update in Goat Simulator 3 as they have added a bunch of new content for Easter with Operation Crackdown. Running until April 26th, you'll have a chance to snag some cool cosmetics and play in a few fun game modes, and you'll find a ton of hidden surprises throughout the game. Almost like Easter Eggs, but with goats. We got the full rundown for you below as the update is now live.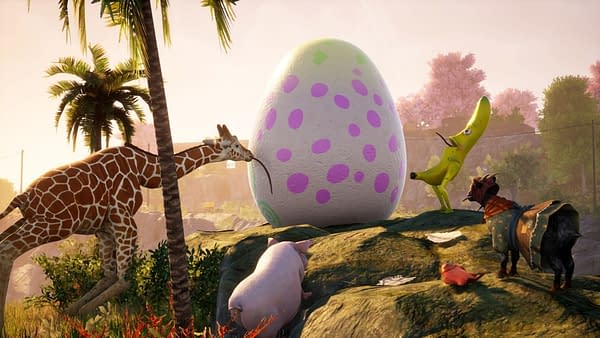 "On a small island off the coast of San Angora, a giant egg has now appeared! In order to crack open this yolky surprise, players will need to scramble around the mainland to uncover 12 hidden eggs, each with new, special items to unlock inside! Players won't be left to search in the dark though – the very first egg cracked will reward players with the RadEars, a fluffy new item to help locate your free-range riches. The RadEars are just one of 19 new pieces of gear available as part of the Easter Update, alongside plenty more egg and bunny-themed items to poach — here's a taste of what's new!"
Slinger Saddle

Nobody's riding you. You're the one who knocks eggs
Ability: Swallow licked objects and turn them into eggs

RadEars

Useful for finding secrets!
Passive Ability: Ears point towards hidden eggs

Walking Egg Shells

No matter where you go, there you are — treading lightly on eggshells
Ability: Turn yourself into an egg with the press of a button

Flappy Goat

A sparkling blast from the rainbow past
Passive ability: Time your air jumps to stay in the flow

Bug Bunny

Somewhere, behind all the glitches, is a vaguely familiar face…
Passive Ability: For this bug, there is no patch
"There are plenty more new cosmetics on offer as well, including a Shellmet, Hen Head, Turdle Outfit, Rubber Rooster Outfit, and even items to let you dress up as PåskKärring (the legendary Swedish Easter Witch). Players will have to complete this egg-citing challenge for themselves to see what manner of creature could be dwelling inside the giant egg… Santiago Ferrero, Creative Director at Coffee Stain North said: "We hope you like eggs! There are a lot of eggs in this update. Eggs you can break, eggs you can wear, even eggs that contain special yet familiar surprises. Was this all an excuse to add one particular feathered friend that we know longtime fans love and miss? Maybe, but you'll have to play to find out. One piece of advice: Pilgor loves yolk baths."
---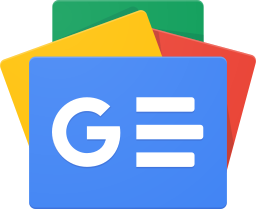 Stay up-to-date and support the site by following Bleeding Cool on Google News today!