LEC Announces Secretlab As The Official Chair Partner
League Of Legends and Secretlab announced the gaming chair company has partnered up to be the official chair of the LEC and the European Masters. Like a lot of partnerships in this style, this means you're going to see Secretlab chairs in the background being used by the players as they compete this summer in the event, specially designed to look like the one you see here. Which is a pretty nice teal design. The company has worked several times with Riot Games in the past on previous events so this is basically a continuation of that partnership in a new event. As part of the partnership, they will also release the world's first official LEC chair with the Secretlab LEC Edition in the Secretlab 2020 Series, so fans can get in on the action by owning their own version from the event. Here's a quote from the announcement from the company's CEO.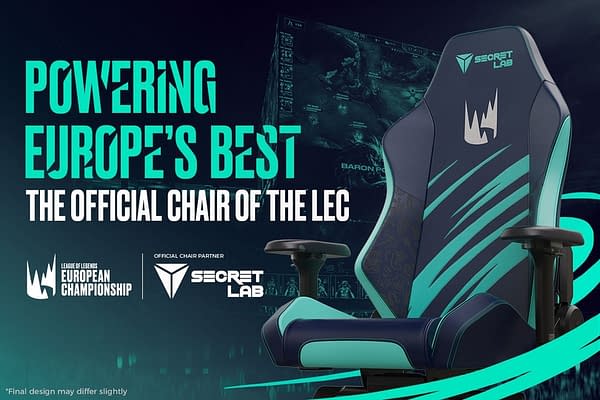 "Secretlab has consistently been picked as the chair of choice of the biggest, international esports tournaments, where the world's best talent is on display and the stakes are the highest. League of Legends is the world's most popular esport, both in terms of player and viewership numbers, and we are incredibly excited to cement our partnership with Riot Games and further our goal to equip the world's elite players with the support they need to succeed," said Ian Alexander Ang, co-founder and CEO of Secretlab. "Secretlab remains dedicated to creating the ultimate seating experience for gamers, and our commitment to comfort and performance is what enables us to meet the exacting standards set by pro players."
The European Masters will kick off on June 12th, 2020 as a totally online tournament while we're still dealing with the COVID-19 pandemic. You can get a full schedule of events here.