Level-5 Announces "Yo-Kai Watch 4" Western Release
Apparently, Level-5 decided to bring some news to Anime Expo 2019 themselves as we got confirmation about Yo-Kai Watch 4's western release. This game has been one of the most on-again-off-again titles that has yet to see the light of day beyond Japan. The last chapter of the series was released on the 3DS three years ago this month and received quite a bit of fanfare from North American audiences. So one would assume that the next game would have immediately been given a proper release date shortly after it came out in Japan. But really no word on any front. Kinda hurts when the company's English website and social media haven't been updated in over a year.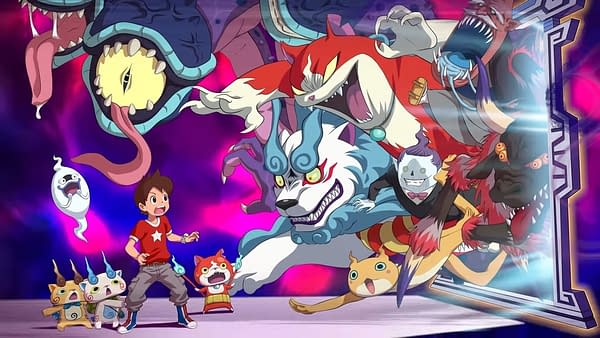 Cut to Anime Expo, where the word came out that the company showed off an English trailer for the game, meaning there is a translation coming and an eventual release in the west. But the reports show that the game's info was bare-bones.
We're guessing the next time Level-5 actually announces anything for Yo-Kai Watch 4 will be Tokyo Game Show 2019, and that it will be specific to their home country. But we're sure they'll release the game in the west… someday…