If you're looking for a game that will deliver tons of pain and punishment just for wanting to play in hell, have we got the setting for you. Madmind Studio, the developers behind Agony, just released a new trailer this week showing off their ultra-hard setting called "Agony Mode".
Basically, if you though the bloody hell-on-earth modes in DOOM and Quake were a pain, you've seen nothing yet. Agony Mode is basically punishment on top of punishment. It's not going to be just stacking enemies on you until the end of time, but it is going to make everything you run into a lot harder to defeat and occasionally a lot smarter than you think you are. Here's a brief description for you of the game and the kind of levels you'll be dealing with.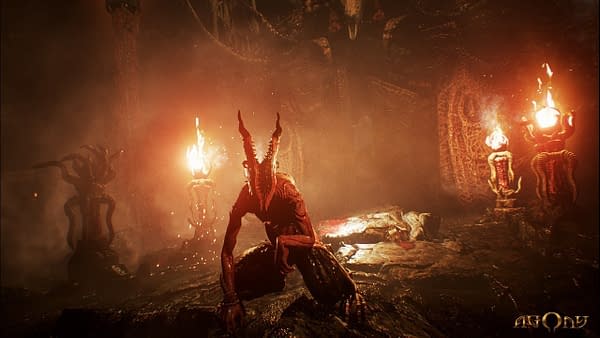 You will begin your journey as a tormented soul within the depths of hell, without any memories about your past. The special ability to control people on your path, and even possess simple minded demons, gives you the necessary measures to survive in the extreme conditions you are in. By exploring the hostile environment and interacting with other weary souls of the hellscape, the hero will soon understand that there is only one way to escape from Hell, and it will require meeting the mystical Red Goddess.
Enjoyed this article? Share it!