We now know one of the villains that will be appearing in Square Enix's upcoming game Marvel's Avengers, all thanks to the New York Toy Fair. During the event, which we have been doing live updates for on our website, there have been a TON of reveals from basically every IP under the sun. Basically, your holiday shopping season is about to get even more insane if you're a figures collector. Among the list of reveals that came from Hasbro was a series of Marvel's Legends figures, some of which are related to the upcoming video game.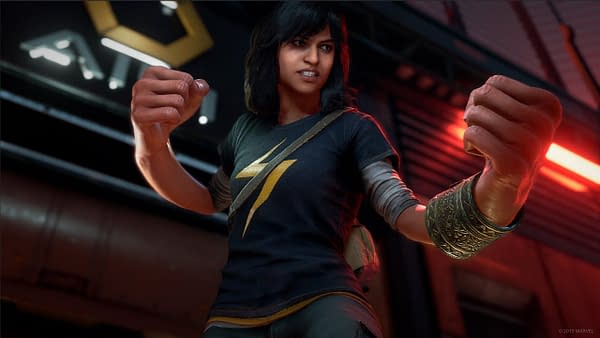 As you can see below, we got two complete figures from the set beyond just the standard Avengers. We got Ms. Marvel, who the story will be based around as she becomes the next new hero. But we also got a surprise entry in the form of The Abomination. One of The Hulk's biggest villains, appearing in the line as one of the main villains for the game.
For a long time, we'd been wondering who some of the major baddies would be in Marvel's Avengers, as they've kept pretty tight-lipped about the story beyond A.I.M. having a hand in things. Now we have confirmation of a familiar name to fans. And while most likely is a sub-boss in the game, we now have a pretty good look at how he'll appear.
Enjoyed this article? Share it!