Microsoft is holding another one of their giveaways for a special Xbox One, but this time around the design is appealing more to Air Jordan fans. As you can see from the picture, the Xbox they're giving away to two lucky winners will be designed to look like the new sneakers, all the way down to having that classic logo on the top and in the center of the controller. Microsoft has been giving away a number of these Xbox One units lately, most recently with a Captain Marvel design that was amazing to check out. Here's a little more of the description from Microsoft about what's included.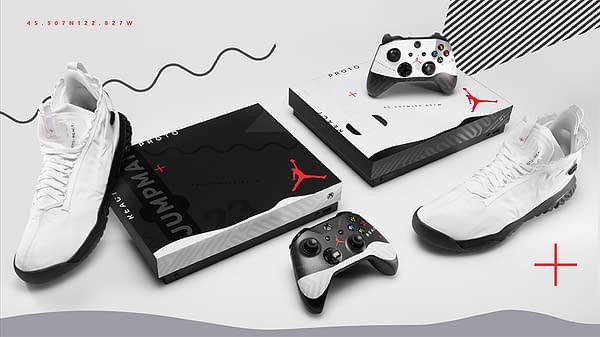 The Jordan Proto-React Custom Consoles feature the shoes' minimalistic aesthetic and exposed stitching, as well as brings the unique sole design to life alongside the iconic Jumpman logo. We're proud to bring another collaboration with the Jordan Brand to gamers, sneakerheads and to honor the next generation of basketball stars!
If you feel like trying to enter, you can check out the full rules here, but it's going to involve you having a Twitter account.
Enjoyed this article? Share it!