CEO has been happening all this weekend, and while there are a ton of tournament results we could go over, an Mortal Kombat 11 match is getting the most buzz. The match in question was between Brad "Scar" Vaughn and Leif "Buffalo" Boisvert, arguably two of the biggest pros on the MK11 circuit these days. The two men got into a Twitter war earlier in June when Scar went online and said that Buffalo's win in a match against fellow player Ninjakilla was no good because the tournament was set up to give the victory to whoever got first to two wins instead of playing best of five. The commentary was so out of the blue that Buffalo called him out over it and asked where the heat was coming from, to which Scar blocked him on Twitter. And then came CEO…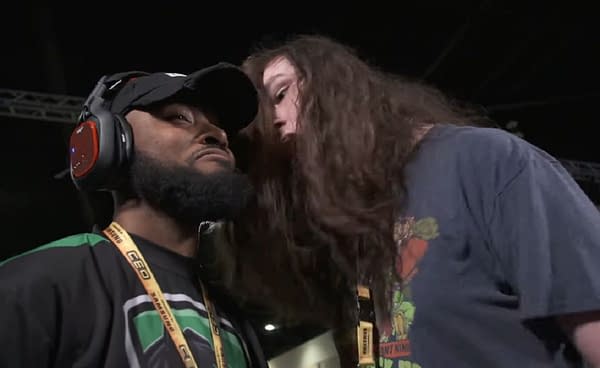 Fast forward to yesterday, the two met in a match to see where everyone would be playing on Sunday for the championship rounds. As fate would have it, Buffalo and Scar met each other in competition during the Mortal Kombat 11 tournament. Buffalo took out Scar in their pool and served up one of his two losses for the tournament to knock him out of contention. And it wasn't even close as it was a 2-0 victory, so Scar couldn't even walk away with some minor bragging rights. What follows is esports glory as you see Buffalo get up in Scar's face for one of the greatest pop-off moments you'll ever see. So remember, if you're a pro and you trash another player, you better be able to back it up when you meet.
Enjoyed this article? Share it!