Music For Replicants: Reviewing The Atari 'Blade Runner 2049' Speaker Hat
Way back in 1982, Atari was one of the big advertisers in the original Blade Runner, with giant billboards spanning across the screen. The sequel, Blade Runner 2049, was no different. As part of the nostalgia act where Atari prove they're the only game company tough enough to survive in 30 years, the company released a couple of cool products. The one that caught our eye and we received for review last month was this Stereo Hat. To the untrained eye, this looks like a normal baseball hat with the Atari logo in aqua blue and the word Atari written in kanji below. But in reality, this hat holds a mobile Bluetooth stereo system inside. The two speakers are mounted in the bill using the thinnest tech possible so that you get a pair of stereo speakers that sound good while also having a hat that doesn't weigh a ton. The quality of the hat itself is superb and I would own this in a heartbeat if Atari just made normal black hats like this on a regular basis, so no problem there. The real issues with the hat are minor but noticeable. First, there is some weight to the hat, there's just no denying it. It won't weigh you down, but you do feel it. Second, the sound quality is good, but it isn't great. At least not for the wearer of the hat. Audio needs to be heard and these speakers are not next to your ears, they're in front of your face. So the music becomes less about you and more about the people who are around you. There is a 3.5 jack on the right side of the hat where you charge it up, but if you're using Bluetooth just to go to wired headphones, you might as well just use headphones. The hat doesn't take long to charge and the battery doesn't get overheated, which are both great in our eyes. Overall, the Speaker Hat is pretty cool, but you can tell it's for a specific audience. If this existed back in the '80s or even the '90s, people's heads would have exploded at the ease. But compared to today's electronics and way to blast Bluetooth audio, this is more novelty than necessity. It's cool to own, but not a major requirement if you're an audiophile. ---
---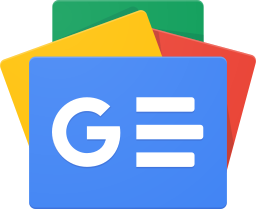 Stay up-to-date and support the site by following Bleeding Cool on Google News today!