This morning, Niantic announced a new set of global events for the first half of 2020 for Ingress and Pokémon GO, letting fans know what's on the horizon to attend. New places they're going to be headed include St. Louis and Philadelphia, along with a number of regional events on a smaller scale. The company also mentioned Harry Potter: Wizards Unite, but listed no events and said details would be available soon.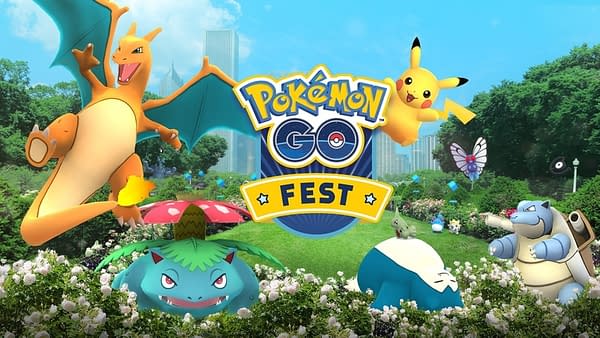 Pokémon GO

Trainers can look forward to an array of Pokémon GO events taking place throughout the first-half of the year and across the globe including:

Taiwan Lantern Festival in Taichung – February 6-9

Pokémon GO Safari Zone St. Louis – March 27-29

Tickets will go live starting January 24 at 8:00 AM CT

Pokémon GO Safari Zone Liverpool – April 17-19

Tickets will go on sale starting January 31 at 8:00 AM GMT

Pokémon GO Safari Zone Philadelphia – May 8-10

More information about tickets will be announced soon

Ingress

Agents around the world will be able to experience an all new live event structure in Ingress taking place throughout the first-half of the year and across the globe including:

Perpetua Hexathlon – February 29

Asia-Pacific Region: Christchurch, New Zealand; Adelaide, Australia; Naha, Okinawa, Japan; Bengalaru, India; Chiang Mai, Thailand

Europe: Porto, Portugal; Milan, Italy; Lille, France; Bratislava, Slovakia; Ruse, Bulgaria

Americas: San Antonio, Texas; Salt Lake City, Utah; Miami, Florida; Buenos Aires, Argentina; Tijuana, Mexico

Lexicon Hexathlon – April 25

Asia-Pacific Region: Colombo, Sri Lanka; Taichung City, Taiwan; Bogor, Indonesia; Baguio City, Philippines; Songpa District, Seoul, Korea

Europe: Moscow, Russia; Edinburgh, Scotland; Pilsen, Czechia; Budapest, Hungary; Valencia, Spain

Americas: San Francisco, California; Washington, D.C.; Minneapolis, Minnesota; Victoria, BC, Canada; Campinas, São Paulo, Brazil

Requiem Anomaly Munich – May 9
Enjoyed this article? Share it!