Nintendo Applies for New Japanese Trademarks on the GameCube
If a new trademark Nintendo filed this week is any kind of evidence, you'll probably be seeing a GameCube Classic later this year. According to Japanese Nintendo, the company filed for brand-new trademarks on the 2001 console, which you can read in full on their website if you like reading documents in kanji. The company also filed for an old arcade game called Sky Skipper coming out on the Switch this July, an old Imagineer title called Fitness Boxing, the actual English phrasing of the words NES, Nintendo Entertainment System, Game Boy, and two for the Nintendo 3DS.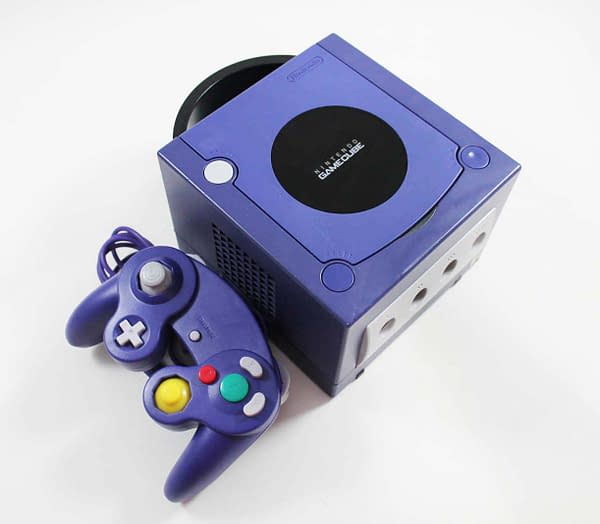 Considering the fact that they've applied for one specifically involving the GameCube has led a lot of people to already speculate that we're going to be getting the GameCube Classic this year, because it fits the pattern of how they went about doing the NES and SNES versions.
However, that does beg the question: what about the N64? If you're going in chronological order, the N64 would be the next console to get a mini version. So it also makes you wonder if Nintendo is going in a different direction rather than be chronological, or if they just have no love for the N64. We'll see what happens as we approach the fall.