Nintendo Still Going After YouTubers With Copyrights Over Switch Content
Did anyone truly think Nintendo would stop being sticklers on YouTube once the Switch was released and people were having fun with it in videos? For over three years now, Nintendo has been one of the most aggressive content hunters on YouTube, demanding that gamers and Let's Players work with them and forfeit a portion of their received income from videos using Nintendo-created content, or be subject to having their content pulled due to copyright issues. So far, the problems only affect people on YouTube as some of the more popular celebs play ball with the company as it's a drop in the bucket for them, while others who enjoy playing Nintendo "rent free" have moved over to Twitch where live streaming can't be censored by the company. Wasting no time with current games, this week the company went after the YouTube channel The Bit Block for using a sound effect from the game 1-2 Switch. The channel's host, Josh Thomas, has been a longtime games reporter and player, with Nintendo being one of the companies he regularly reports on. Thomas himself owns a Switch and has been creating content with the games currently being released on the system. But now he's learned a lesson in how petty Nintendo can be when it comes to flagging content for removal, as one of his videos were pulled for a three second sound byte of the launch title. Thomas himself went into great detail over the situation in the video we've posted below, but it clearly appears Nintendo are refusing to play by any Fair Use rules when it comes to video content regarding news and commentary. For those of you who don't know what Fiar Use is online, it is by definition "the doctrine that brief excerpts of copyright material may, under certain circumstances, be quoted verbatim for purposes such as criticism, news reporting, teaching, and research, without the need for permission from or payment to the copyright holder." This is how people in media are able to do stories on other media-related issues without paying a copyright fee. It's a shame that Nintendo's "seek and destroy" program doesn't analyze video content for this.
---
---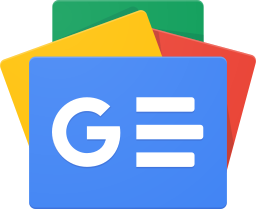 Stay up-to-date and support the site by following Bleeding Cool on Google News today!