This week, Ubisoft officially added Operation Shifting Tides to Rainbow Six Siege, adding in the two new operators and a refreshed map. We tried it out back in Japan when it was first announced a few weeks ago, and it's been in the test servers for people to try out. But now you got the wonderful new toys to play with, which you can read about below. Plus, a brand new Rainbow Six Siege trailer to show it off.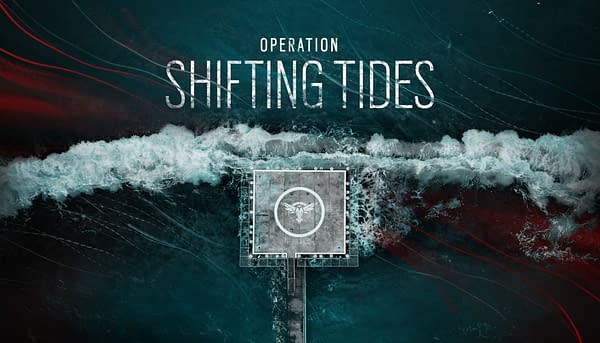 In Operation Shifting Tides, players will meet two new Operators:

Kali is the new Attacker from India. Equipped with the CSRX 300, a sniper rifle that can breach barricades and hatches in a single shot and create massive holes in breakable walls. Her gadget, the LV Explosive Lance, is its under-barrel and can be used at the same time as the CSRX 300's scopes. It can also breach barricades and hatches, but most of all, it can destroy all gadgets on both sides of breakable and reinforced surfaces.
Wamai, the new Defender from Kenya, can deploy the Mag-NET System; a thrown, adhesive gadget that sticks to surfaces and attracts opponent's projectiles to its position, before self-destructing to detonate the projectile. Wamai can, not only make Attackers' grenades and projectile gadgets useless, he can use strategic placement to turn those projectiles against them.

Additionally, Operation Shifting Tides includes a complete map rework of Theme park, with both major indoor and outdoor changes. The main outdoor change is the train removal. Instead, the East and West sections of the building have been brought closer together, with Yellow Corridor and Bunk connected to Office and Initiation Room through breakable walls. Indoor, the downstairs area has been remodeled with a thematic that represents the map's origin, with the Gargoyle and Haunting Dining bomb sites replaced with the Throne Room and Armory pair. The new Gong Room in this area also becomes the main entrance, with Arcade Entrance being blocked off South-West. Dragon Stairs, previously named Haunted Stairs, now faces East instead of North.
Enjoyed this article? Share it!