It appears Blizzard has put in a new event between Halloween and Christmas to tide you over in Overwatch with Mercy's Recall Challenge. The story behind the event ties into part of Mercy's backstory, as you find out more about her previous career as a doctor. As well as her work with the Overwatch group itself. This is a pretty easy event as you just have to win 9 games to pick up all the main items, and watch six hours of content from partnered people to get three sprays. The event runs from today all the way to December 2nd, which will be close to the start of their annual Christmas event. Here's a little more info on the event itself.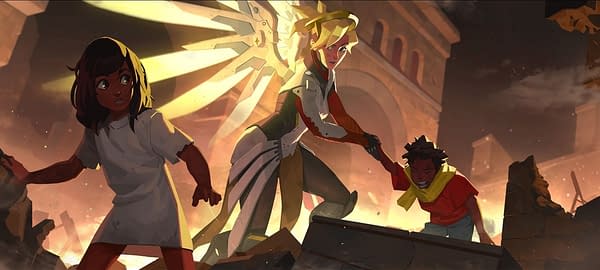 PLAY TO EARN

Your wins in Quick Play, Competitive Play, or Arcade will earn you a new player icon, new sprays, and a new legendary skin: Dr. Ziegler!

Win 3 Games | 1 Player Icon
Win 6 Games | 2 New Sprays
Win 9 Games | New legendary skin: Dr. Ziegler skin

WATCH TO EARN

Want more? You can watch Twitch streamers before, during or after matches to unlock even more Mercy cosmetics – we're bringing you more Twitch Drops every time you tune in to participating broadcasters through December 2 to earn six Mercy's Recall Challenge sprays!

Watch 2 Hours | 1 New Spray
Watch 4 Hours | 2 New Sprays
Watch 6 Hours | 3 New Sprays
Enjoyed this article? Share it!