It's a new year in Overwatch and you know what that means? We kick it off right with their Lunar New Year 2020 event, starting today. Like previous events, it will be filled with new skins, celebrations, animations, greetings, and more. Plus a new Capture The Flag mode, a few new weekly challenges, and some surprises. The event will run until February 6th, giving you three weeks to take part and collect everything you can. You can learn more about it here, and see more of the additions to this event in the Overwatch trailer below.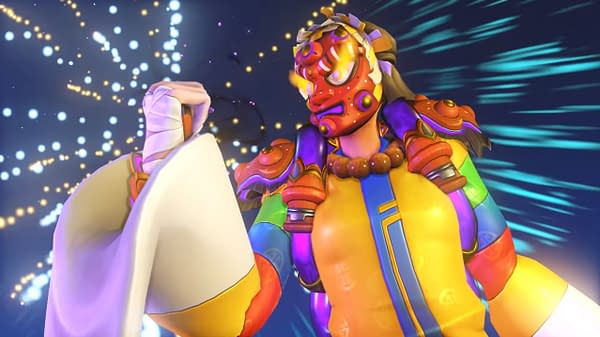 NEW GAME MODE: CTF BLITZ

Capture the Flag returns to the Arcade for Lunar New Year!
CTF Blitz is a modified version of Capture the Flag we're introducing with the Lunar patch this year.
The flags are much closer than before – they are at the locations that overtime games typically go to.
Instead of 3 captures, you need 6 to win!

WEEKLY CHALLENGES

Weekly Challenges are back for Lunar New Year, allowing you to unlock limited-time rewards by winning nine games.
Rewards include an array of player icons, sprays, and Epic skins!

Week 1: Monk Doomfist (Epic)
Week 2: Ancient Bronze Winston (Epic)
Week 3: Paper Cutting Wrecking Ball (Epic)

NEW COSMETICS

4 Legendary Skins

Opera Brigitte
Face Changer Sombra
Mask Dancer Moira
Samul Nori Lucio

3 Epic Skins
Player Icons, Emotes, Sprays
Enjoyed this article? Share it!