PDP Reveals Nintendo Switch Controller With Integrated In-Game Chat
Some cool news from PDP today as they have released details for the Faceoff Deluxe+ Audio Wired Controller for the Nintendo Switch. This particular controller will integrate in-game chat and game audio through a 3.5MM jack on the bottom of the controller. The product was made with the help of Vivox, who provided the tools used to create "true in-game chat". Why is this so important? Because up until now if you wanted to chat with people on the Switch while doing multiplayer, you had to go through an app on your phone. Now if you play a game like Fortnite where they have a dedicated system, this controller will patch you in. Plus, it will come with onboard audio controls that let you adjust the audio properties from your controller. The controller will be released this summer, but for now, here's some quotes from the press release and a few photos of the product.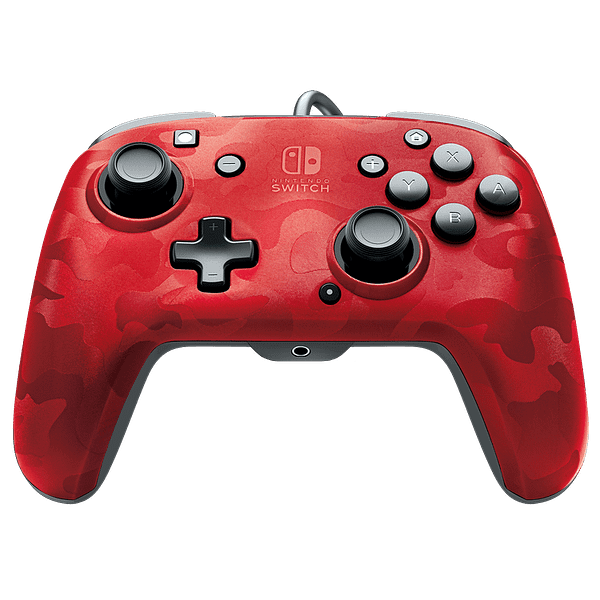 "PDP is a leader in gaming innovation and their new Faceoff Deluxe+ Audio controller is the standard for which all future voice-enabled Switch controllers will be measured," said Eduardo Garcia from Vivox. "We look forward to their support as more games utilize our voice technology on Nintendo Switch."

"When we set out to make the new Faceoff Deluxe+ Audio into the ultimate third-party controller for Nintendo Switch we focused on elite performance and customization, and enabling more opportunities for in-game chat," said John Moore, SVP of marketing at PDP. "We worked with the industry leaders at Vivox to offer the best chat experience possible and now we're helping them get the word out to developers."