PewDiePie & Jack Black Team Up For "Minecraft" Mental Health Charity
It looks like PewDiePie and Jack Black are getting together for a good cause as they will be ding a Minecraft charity stream on DLive. The two will be playing for a livestream fundraiser on tomorrow, July 21st, gathering viewer donations for NAMI, Inc (National Alliance on Mental Illness), a charity dedicated to increasing mental health support and resources within the gaming community. There doesn't seem to be a major plan other than the two will meet on a Minecraft server and mess around with each other building who the hell knows what, all for a good cause.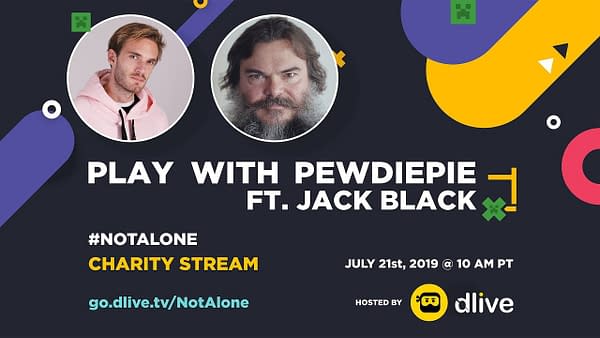 You can watch PewDiePie's stream directly on DLive, and Black's JablinskiGames on YouTube Live if you're interested in seeing what these two are going to get into. Even if you don't like one or the other, at least it's for a good cause.