Cool news for fans of the game Superliminal as Pillow Case Games announced this week that they'll be bringing the game to consoles. The game has already been a hit on Steam and the Epic Games Store as your perception of reality helps solve puzzles and advance the story of where you go. The game uses some amazing physics and reality-altering mechanics to put you in a world where everything you choose to do with the objects in play will alter how you make your way around. The game is set to be released on July 7th for the PS4, Nintendo Switch, and Xbox One. You can read more about it below and check out the announcement trailer if you've never seen this game in action. We absolutely love this game and it is a must-play for those who want to challenge themselves.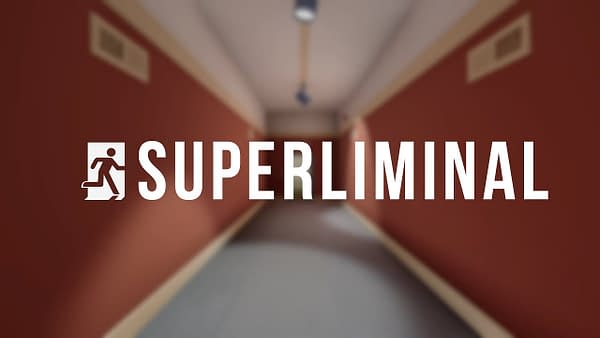 As you fall asleep with the TV on at 3AM, you remember catching a glimpse of the commercial from Dr.Pierce's Somnasculpt dream therapy program. By the time you open your eyes, you're already dreaming – beginning the first stages of this experimental program. Welcome to Superliminal. Superliminal is a single-player first-person puzzle game that uses perception as a mechanic. You play as someone who wakes up in a surprisingly lucid dream. As you complete puzzles to get to the next exit, certain patterns and truths become more apparent. In this game, everything is exactly what it seems to be! Wait, no… that's not right. Everything is the opposite of what you think it is? That's not correct either. This is a game about breaking expectations and thinking outside the box. What you see is what you get. Literally.
Enjoyed this article? Share it!