Posted in: Card Games, Games, Pokémon TCG, Tabletop | Tagged: lugia, pokemon, pokemon cards, Pokemon TCG, Pokémon TCG Classic
---
Pokémon TCG: Trading Card Game Classic Preview: Lugia Ex
Pokémon TCG will release the new Trading Card Game Classic product in both Japan and the United States later this year with a Lugia ex.
---
Pokémon TCG will reprint cards from Base Set once again later this year with a new product called Pokémon Trading Card Game Classic. This is not a main series expansion or a special set but rather a two-player game board that includes card placement zones for gameplay as well as three decks. These decks will be themed around Base Set Venusaur, Charizard, and Blastoise. These cards aren't tournament-legal and are made for gameplay within this product. Pokémon TCG Classic will release in October 2023 in Japan and in late 2023 in the United Stares. The cards feature numbering exclusive to this product as well as a unique holofoil pattern that appears to feature silvery and gold borders. In addition to the reprints, we also get new Pokémon ex, including three Johto Legendary Pokémon: Ho-Oh, Lugia, and Suicine. The Japanese promotion of this product is showing us more cards and more details on the foiling, so we will use these images for our previews of this upcoming product. Today, we take a look at the Lugia ex from Pokémon TCG Classic.
It's interesting that Lugia would get such a prominent feature in a new product after being the mascot of Sword & Shield – Silver Tempest just last year. However, there will be absolutely zero element of chase of Pokémon TCG Classic, so if you weren't able to pull Lugia V in any of its forms from Silver Tempest, buying this product will seemingly guarantee you a sparkling Lugia ex. The focus here comes from the reprint cards being from the Kanto-focused Base Set, while the three new ex cards all harken back to Johto.
Japanese sets often give us early ideas of what the English-language sets may include, so be sure to keep an eye on our coverage. You can stay tuned for previews of Scarlet & Violet cards as well as updates on everything Pokémon TCG right here at Bleeding Cool.
---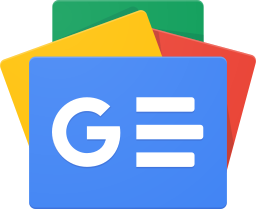 Stay up-to-date and support the site by following Bleeding Cool on Google News today!