Popular PlayerUnknown's Battlegrounds Player Banned for Using Flying Car
Take note, streamers! It doesn't matter how popular you are, if you use a hack in PlayerUnknown's Battlegrounds, you'll get banned. That's the harsh lesson that one of the game's most popular streamers is learning this week as Shroud has been banned for a month over probably one of the most useless hacks in the game.
As you can see from the clipped Twitch video we posted below, you can see Shroud jump into a car mid-game as someone hacks the car to make it fly across the map and well within the safe zone. Shroud himself didn't initiate the hack, but taking advantage of it didn't exactly sit well with the PUBG devs.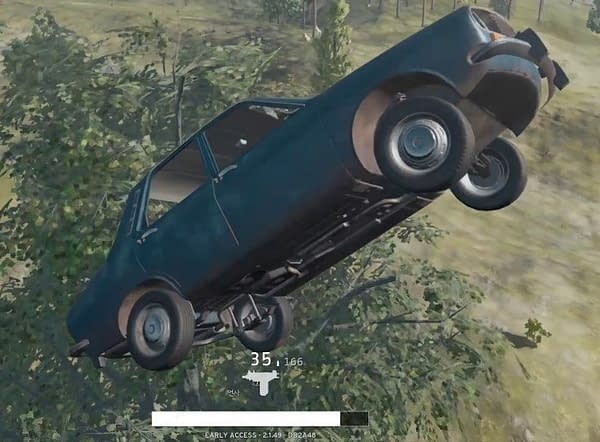 In the second video below, you'll see Shroud chat over a game of Rainbow Six Siege that he was banned for a month starting on July 10th. To be honest, Shroud got off easy — the company has been going to great lengths to have hackers and cheaters around the globe arrested and prosecuted for tampering with their IP. And he should probably thank his fans for making him as popular as he is, because that level of celebrity is probably what got him the slap on the wrist he received as opposed to having his PlayerUnknown's Battlegrounds account perma-banned or worse. The bottom line, kids: Don't cheat at PUBG.