Pro Driver Daniel Abt Caught Cheating In Esports Racing Event
It takes a certain kind of human being to cheat at an esports racing game when you are literally an expert in racing real cars. A German professional driver named Daniel Abt was scheduled to participate in the Formula E Race at Home Challenge, which has been running since April 18th and is set to conclude on June 13th. According to the BBC, on the latest leg of the run, officials found out that it was not Abt who was racing the car in the game, but that it was professional gamer Lorenz Horzing. While he hasn't come right out and given a reason why the assumption is that he didn't want to look bad in the race. In the most recent leg, Horzing finished third in Saturday's race behind fellow professional drivers Oliver Rowland and Stoffel Vandoorne.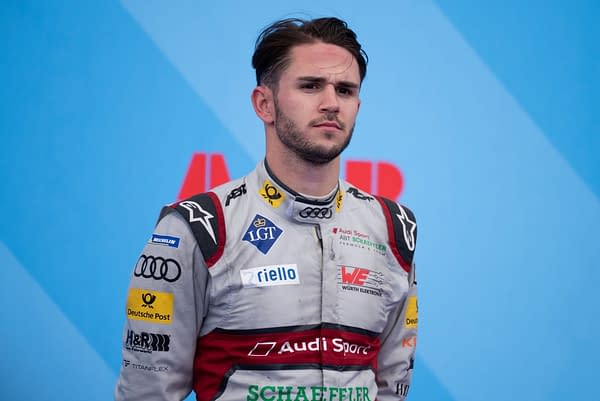 It was Vandoorne who suspected there was foul play afoot, and eventually French racer Jean-Eric Vergne asked Abt to turn his personal video on while he was racing to get confirmation he was actually at the controls. Once the camera flipped on and they saw it was Horzing, the ruse was up and he was disqualified from the race for cheating. He made a brief statement about the situation to the BBC.
"I did not take it as seriously as I should have," he said. "I am especially sorry about this because I know how much work has gone into this project on the part of the Formula E organisation. I am aware that my offence has a bitter aftertaste but it was never meant with any bad intention."
Abt was ordered to pay £8,900 (nearly $11k) to charity for the cheating, no word if anything will happen with Horzing, but we're suspecting nothing will come of it since he doesn't represent any aspect of the organization and they can't really file charges. While we know real-life skill doesn't always transfer to that of a video game, the lesson here should be that if you claim to be good at something in real life, at least make an effort to be good at it somewhere else when asked.