ProbablyMonsters Launches New Business Plan For Gaming Industry
ProbablyMonsters made an announcement this morning that the company would be changing its business plans to adapt to a changing video game market. Lead by Harold Ryan, who has worked on Halo, Age of Empires, and MechWarrior, the company released a new plan of how they'll proceed in the future. Starting today, the company will operate as a new category of game company, touting that they are neither a traditional developer nor a publisher.
They will venture instead to create and sustains independently operated development studios. Each one specifically formed to develop franchises in genres they are passionate about, as opposed to trying to be a catch-all for whoever wants a game made. For example, making an RPG company that makes RPGs instead of also making racing games on the side. It's an interesting venture that has great potential. You can read more about it below from a quote and info from the press release sent out today.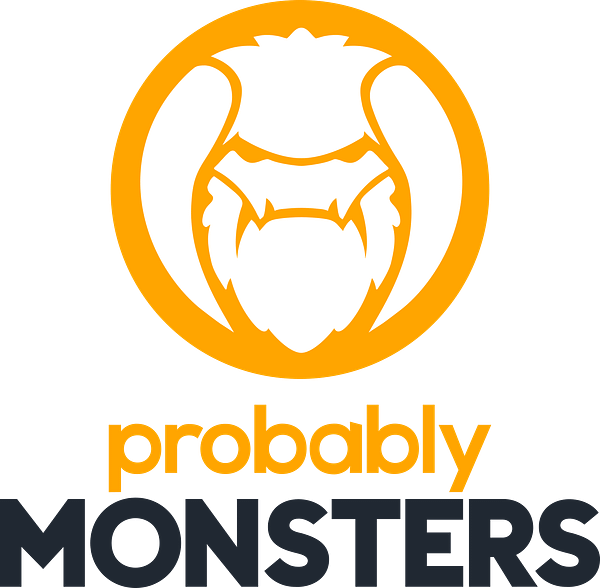 "As we enter a new generation of gaming, the industry needs a better model for building AAA studios where game developers can reliably turn their creative vision and effort into exceptional experiences that delight players," said Harold Ryan, CEO and founder of ProbablyMonsters. "Our mission at ProbablyMonsters is to unite, guide, and empower talented game developers in a stable and predictable business environment that respects people, culture, and creativity."

ProbablyMonsters has assembled an exceptional team of leaders, including Lonnye Bower, COO, an engineering leader experienced in large scale projects who was formerly Worldwide Technical Lead at Microsoft. Fiscal management and strategic planning expertise is provided by Douglas Kikendall, CFO, formerly CFO at TheTVDB.com and Oak Harbor Capital. HR and recruiting is overseen by Shannon Armstrong, Chief People Office, an HR leader with over 20 years of experience who was formerly Senior Recruiting Manager at Amazon.

Firewalk Studios is headed by Tony Hsu, previously SVP and General Manager of the Destiny Business Unit at Activision Publishing. Hsu is a champion of new gaming IP and has extensive gaming and strategy experience including the massive launches of Destiny and Call of Duty: Black Ops. Firewalk's Game Director is Ryan Ellis, formerly Creative Director at Bungie and Lead Artist at Oddworld Inhabitants.

Cauldron Studios is headed by Dave Matthews, who has over 20 years of experience managing AAA teams while helping build franchises like God of War and Myst. Matthews was formerly Lead Character Artist at Sony Computer Entertainment of America and Art Director at Bungie and WB Games. Game Director for Cauldron Studios is CJ Cowan, who was previously the Story Lead for Destiny's House of Wolves and Taken King releases, and Bungie's Director of Cinematics for the bulk of their Halo titles.