PUBG Remasters The Sanhok Map For Season Eight
PUBG Corp. revealed today that to celebrate the game reaching 70 million units sold, they have a surprise for PUBG Season Eight. Starting tomorrow won the test servers, the 8.1 update will drop into the game which will bring about a remastered version of the Sanhok map for everyone to try out. According to the devs, the map has been reworked to "feel more like a forgotten, overgrown paradise while addressing some of the most glaring balance issues". What's more, there will be added features with this update such as improved Jerry Cans, confiscated weapons, a new ranked season for you to dive into with Season Eight, and more from a new Season Pass. You can read some of the details below and check out the full patch notes here, as Season Eight will release for PC via Steam on July 22nd and July 30th for Xbox One, PS4, and Stadia.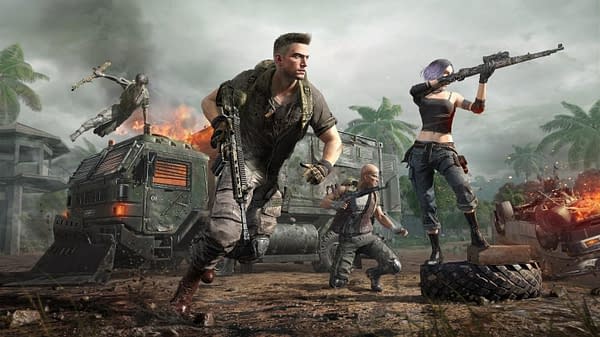 The Loot Truck: Driving the roads of Sanhok are autonomous cargo transports that offer players a brand-new way to gear up. As these trucks take damage, they will drop some loot and continue on their way. Players persistent enough to destroy the truck will be rewarded with an even bigger cache of weapons and gear for their squad.

Confiscated Weapons: Players who take down the Loot Truck will be rewarded with fully customized weapons. For the first time ever in PUBG, players can pick-up weapons that come with pre-installed attachments and unique skins.

Improved Jerry Cans: These explosive bundles of joy are making their revised debut. Pour gas on the ground to set a fiery trap or toss the whole thing at an enemy and light it up.

New Ranked Season: A new Ranked season begins with Update 8.1. The season brings a much-requested change to scoring, with Ranked Point acquisition now taking team placement into account. Additionally, Vikendi has been added to the Ranked map pool.

Survivor Pass: Payback: Accompanying the latest season is the newest Survivor Pass, which gives players a large amount of new skins to earn as they explore the forgotten paradise of Sanhok.