Quantic Dream Releases Their First Short Film for Detroit: Become Human
Quantic Dream are now turning up the promotion levels for Detroit: Become Human on high as we're now seeing the first of four short films being released for the game. These films are designed to give a pre-story before the events in the game occur. The first film has a bit of a simple yet ominous tone as the description for it reads "For the first time, Cyberlife open their doors as founder Elijah Kamski shows us around the android production line." You're given a brief tour of the production facility where the androids are made and how their creator envisions the world ahead.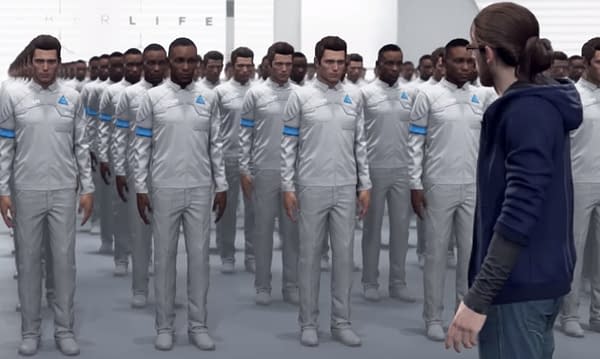 You get a bit of a Ray Bradbury vibe about halfway through the video when he talks about wanting androids to take up positions in government so they can make the best decisions for humans in the future. Last time I checked, any time a sci-fi series shows us androids in control, we're not around soon after it takes place. They also bring up the fact that the unemployment rate in the game is up to 23% because androids have taken over many of the service jobs that we don't want to do. Have fun being creeped out by a guy with a vision and a ponytail in his 30's.