Redhill Games Releases First Nine To Five Gameplay Trailer
It's been a minute since we heard anything about Nine To Five when the game made its debut announcement at The Game Awards. Redhill Games did a wonderful job promoting the game for the brief moment we saw in the middle of all the chaos, but they didn't really do much on the follow-up until now. The devs have released a brand new gameplay trailer along with some added info about the game. You can check it all out below along with a quote from the company's CEO. The game will also have a closed alpha on will begin on June 4th, 2020, which you can sign up for on their website.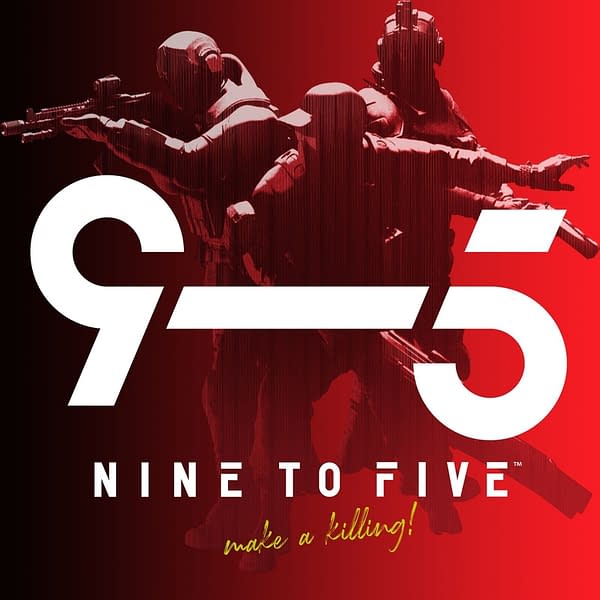 "We believe shooters can be smarter — and smarter can be more fun. We want teamwork to triumph over brute force and reflexes, giving players a refined shooting experience with the freedom to customize your game plan as you see fit," said Redhill Games CEO Matias Myllyrinne. "You can expect plenty of rough edges and thrilling surprises in the alpha, and we'll be engaging closely with the community for your feedback on day one."

Nine To Five is a new 3v3v3 team-tactics first-person shooter. Set in a future where corporations rule and being a mercenary for them is just another job, collaboration and smart teamplay is what gets the job done around here – not just pure reflexes. In each intense shift, three teams of three battle against each other to complete their client's objectives. How each phase ends influences how the next one starts – so you always need to be ready to adapt your approach. Customize your rig to suit the task at hand. Play to your strengths. Or choose to support your team. Even if you have only 15 minutes to spare, Nine to Five gives you a chance to find your role in the team. The idea is to have fun – or die trying. Either way, there's never a dull day at the office.